Summit Series Leaders Announced; Mentee Submissions Due Sept. 29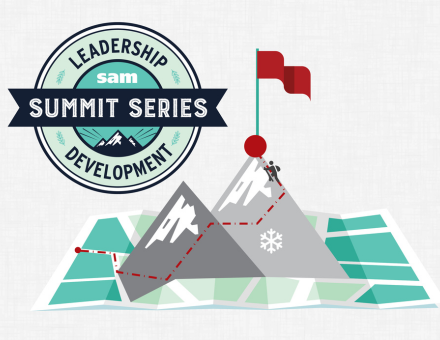 SAM Magazine—Natick, Mass., Sept. 18, 2023—The SAM Summit Series is set to embark on its sixth year with the theme "Kickstart Your Leadership Skills."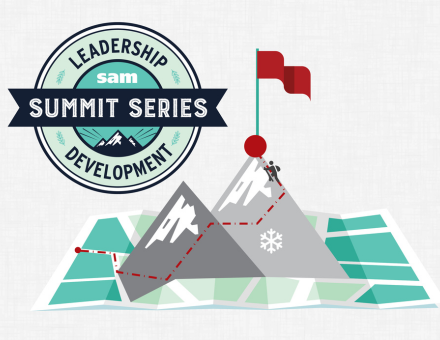 In the annual mentor/mentee leadership development program, emerging resort leaders engage and learn from top industry veterans on a variety of topics affecting ski areas. The program aims to create connections and opportunities for learning that will provide the next generation the knowledge and skills to successfully lead our industry forward.
"It was incredibly helpful to have resources at other resorts who have similar roles as me and can share best practices, trials and errors, and initiatives, and [my mentor] was open, honest, and helpful," said 2022-2023 mentee Charlotte Skinner of Midwest Family Ski Resorts. "The more we can learn from each other, the stronger the industry will be. I look forward to maintaining these relationships."
The Mentors
This year's mentors, listed below, are a strong and varied group of leaders with more than a century of combined experience. This esteemed group includes:
Amber Broadaway, President and COO, Solitude Mountain Resort, Utah

Tom Chasse, President and CEO, Schweitzer, Idaho

Susan Cross, General Manager, Snowmass, Colo.

Jonathan Davis, General Manager, Perfect North Slopes, Ind.

Ellen Galbraith, General Manager, Stevens Pass, Wash. 

Kelly Pawlak, President, NSAA

Jason Perl, General Manager, Boyne Mountain Resort, Mich.

Chip Seamans, President and GM, Windham Mountain, N.Y.

Tim Smith, President and GM, Waterville Valley Resort, N.H.

Peter Sonntag, Vice President and GM, Sun Valley Company, Idaho
Learn more about our mentors here.
The Focus
This year's mentor/mentee conversations will take a deep dive into how to manage people and yourself while gaining valuable insights into how to be better decision-makers, better leaders of people and groups, and better agents of organizational change. 
Specific topics among mentors and mentees will include:
How to motivate workers pre-season, in season, and when burnout kicks in.

Ways to get off to a strong start with your team.

Common mistakes to avoid as a manager.

Tips to support your team during high-pressure, early-season days.

How to create a culture of accountability while maintaining a fun, casual environment.

Achieving the appropriate balance of authority and involvement.

A look into the future: Mentors gaze into their crystal balls to answer mentees' questions.
Mentees—Apply Today!
The deadline to apply for one of the 10 coveted mentee spots is fast-approaching—applications must be received by Friday, Sept. 29. If you or someone on your team would like to be considered for one of the 10 spots, please fill out the submission form here. Potential mentees must be currently employed within the mountain resort industry and willing to critically assess their skill sets and development. 
Supporting this effort to develop new leaders is Summit Series sponsor MountainGuard.
"SAM's Summit Series program has provided an arena for rising stars in the ski industry to connect with and to learn from some of the brightest veterans in the business," said MountainGuard senior vice president Tim Barnhorst. "MountainGuard continues to support this program, not only for the participants, but also for the benefit to the ski industry through the production and distribution of the PODSAM podcast."
For questions or comments, email [email protected].
link