Purdue University Northwest Designated as the Third Innovation and Economic Prosperity University in Indiana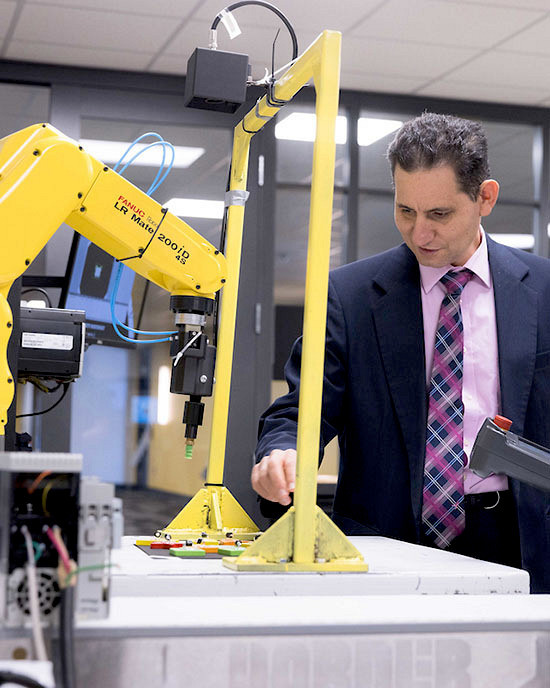 October 4, 2023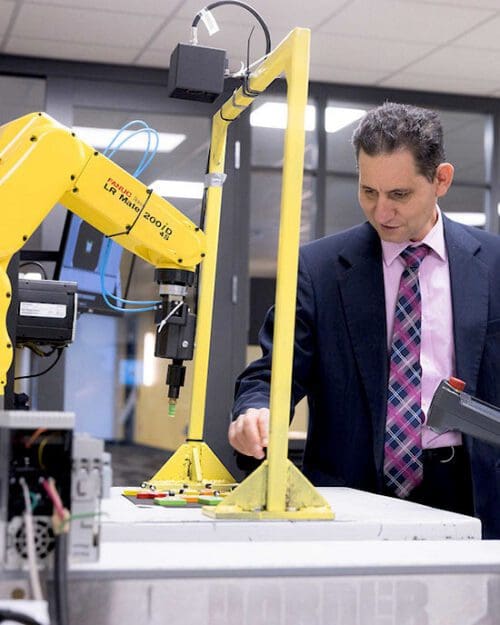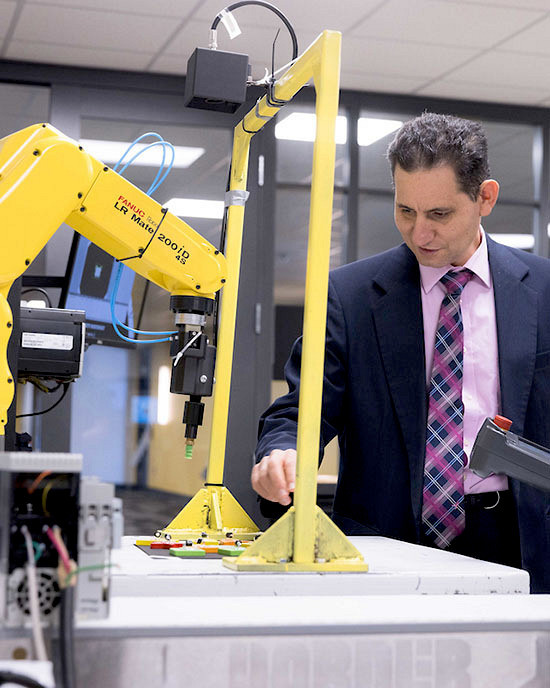 The Innovation and Economic Prosperity University (IEP) designation is an acknowledgment for public research universities with strong evidence of collaboration with public and private sector partners to support economic development, innovation, entrepreneurship, technology transfer talent and workforce development, and community development.
The designation is a significant mark of excellence for Purdue University Northwest (PNW) that recognizes its mission as a metropolitan university and its proven impactful change for its surrounding communities.
"What has long made Purdue Northwest a unique and leading university in our region is its commitment to serve Northwest Indiana and support its growth as a prime destination to work and live," said PNW Chancellor Thomas L. Keon. "Purdue Northwest's high-quality resources help catalyze initiatives with community partners that meet that goal. The university plays a leading part in charting path forward for our neighboring communities."
The designation puts PNW in esteemed company with other major large research institutions across the country. PNW becomes the third IEP in Indiana, joining Purdue University in West Lafayette and Indiana University Bloomington. Other nearby IEP-designated institutions include Northern Illinois University and the University of Illinois at Urbana-Champaign.
"PNW has been significantly engaged with its constituents and the community through innovation and entrepreneurship, applied research and partnerships" said Niaz Latif, PNW associate vice chancellor for Commercialization and Research. "The APLU's IEP designation is the recognition of PNW's excellent contribution to regional economic development."
Designation was earned after an independent panel review of PNW's application, which included an internal view and analysis of economic engagement activities conducted with outside stakeholder input. APLU's Commission on Economic and Community Engagement manages the designation process and helps eligible universities plan, assess and communicate their work in economic development and community engagement.
PNW has been significantly engaged with its constituents and the community through innovation and entrepreneurship, applied research and partnerships. The APLU's IEP designation is the recognition of PNW's excellent contribution to regional economic development.
As part of PNW's self-study, several areas of institutional strength in economic engagement were identified. These included, but are not limited to:
PNW's Commercialization and Manufacturing Excellence Center, which catalyzes economic development and technological transfer for Northwest Indiana through product commercialization and related training for manufacturing companies. The future Roberts Impact Lab at PNW will be a workspace for entrepreneurship, innovation and education collaboration.
Applied doctoral programs, particularly PNW's Doctor of Technology, which offers candidates an opportunity to do applied research and provide innovative solutions to industry.
Over $30 million in sponsored research over the past three years, a total not matched by other mid-size or regional institutions in Indiana.
Involvement in regional boards and economic development initiatives, sch as Legacy Foundation; One Region; and the Northwest Indiana Forum.
Status as an emerging Hispanic-Serving Institution, a testament to the diverse and inclusive learning environment PNW strives to foster.
An economic impact study conducted by a third party showed PNW contributes nearly $746 million in total income to Northwest Indiana, or 2% of gross regional product. The university also supports 10,494 jobs in Northwest Indiana, or one out of every 36 jobs. PNW impacts top local industries in health care and social assistance; government; education' construction; and professional and technical services.
"This IEP designation exemplifies that the changing nature of higher education, as institutions like ours move beyond a focus on solely academic outcomes to strengthening their communities and local economies," said Matther Wells, associate vice chancellor for External Engagement and Development. "The resources invested by PNW into economic development translate into improving our region's quality of life and demonstrate the institution's ongoing commitment to community impact."
Applications for the designation are evaluated by a panel of reviewers representing other universities and regional and national partners. Scoring was based on a range of criteria emphasizing universities' development of their economic engagement enterprise, their planning efforts around economic engagement, strategic communications around these efforts, and participation in encouraging economic engagement among peer institutions.
About the Association of Public and Land-grant Universities
APLU is a research, policy, and advocacy organization dedicated to strengthening and advancing the work of public universities in the U.S., Canada, and Mexico. With a membership of more than 250 public research universities, land-grant institutions, state university systems, and affiliated organizations, APLU's agenda is built on the three pillars of increasing degree completion and academic success, advancing scientific research, and expanding engagement. Annually, member campuses enroll 5.0 million undergraduates and 1.3 million graduate students, award 1.3 million degrees, employ 1.3 million faculty and staff, and conduct $49.5 billion in university-based research.
link