Purdue Northwest to host Northwest Indiana Women's Leadership and Innovation Summit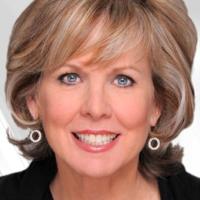 The Northwest Indiana Women's Leadership and Innovation Summit will bring together diverse women leaders from across the Region.
Purdue Northwest will host the annual event, which will feature presentations and panel discussions on subjects like leadership, innovation, networking and personal empowerment. The Leadership Institute and Society of Innovators at Purdue University Northwest are staging the summit that's aimed at mid-level managers, top contributors and other high-potential employees. 
It aims to groom professionals suited for leadership roles or interested in personal development, as well as executives looking to hone their leadership skills.
"Leadership is highly valued for both business and personal success, and strong leadership skills are important now more than ever," said Sheila Matias, executive director of the Leadership Institute at PNW. "Today's ever-changing landscape also relies heavily on innovation. The summit will encourage attendees to rethink their commitment to innovation and help them blend their leadership with innovation to foster robust and agile problem-solving at all levels."
The 2023 Northwest Indiana Women's Leadership and Innovation Summit will take place at 9 a.m. to 3 p.m. Sept. 14 at the James B. Dworkin Student Services and Activities Complex at PNW's Westville branch campus at 1401 S. U.S. 421 in Westville. The doors will open at 8:30 a.m. and brunch will deserved at 10:30 a.m.
Sponsors include BP, Centier Bank, Albanese Confectionary Group, Buns Soap Box, Cleveland-Cliffs and Legacy Foundation.
The event will feature more than 20 speakers, including NBC 5 Chicago Political Reporter Mary Ann Ahern, College of Business Dean Rachel Clapp-Smith, Psychology Professor Amanda D. Zelechoski and Carnessa "CarnessaThePoetess" Carnes, an "entrepreneur, content creator, artist, poetess, author, influencer and all-around dope chick."
Chelsea Whittington, founder and CEO of C WHITT PR, will emcee.
Jane Thomas, an associate professor of Human Resource Management and Organizational Behavior at Purdue University Northwest, will lead a "SHE-Suite Leadership" panel on why many senior women have been quitting.
It will also feature Jen Trowbridge, president and CEO of Northwest Indiana Community Action, and Tiffani Davis, vice president and manager of client experience at Centier Bank.
PNW Leadership Institute Leadership Assistant Director Mekisha Richardson will lead the "She is an Agent of Change" panel on empowering the next generation of black women leaders.
It will include Future Cycle Breakers Executive Director and Founder Charita Lucas, I&D Squared Consulting President and Owner Angie Nelson Deuitch, IronWorkz President and CEO Faith Spencer and Community Investment Fund of Indiana Regional Business Development Officer Chareice White.
The Leadership Institute at PNW Executive Director Sheila Matias will moderate the "She Changes the Narrative" panel on how women are heavily underrepresented in many sectors and how to build better support systems.
It will include StoryBolt Co-Founder and CEO Nassim Abdi, ArcBest Logistics Account Manager Alexandrea Horton, Edgewater Health President and CEO Danita Johnson and Konrady Plastics CEO Leah Konrady.
Improvisational Teacher Artists Arlieta Hall, Casey Navarro and Rachael Mason will lead the keynote experience which will aim to "enhance your core communication skills that inspire collaboration, active listening and openness to new ideas, and leave equipped to even more effectively influence the way you lead your work and people."
For more information or to register, visit pnw.edu/womens-summit or email [email protected].
NWI Business Ins and Outs: Jet's Pizza and vegan restaurant open; Chase Bank closes; Crown Point Toys and Collectibles moves
link