Purdue Northwest announces 2023 Northwest Indiana Women's Leadership and Innovation Summit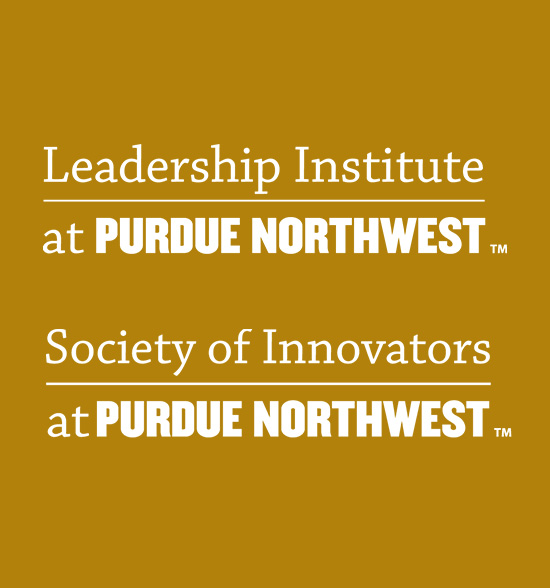 August 2, 2023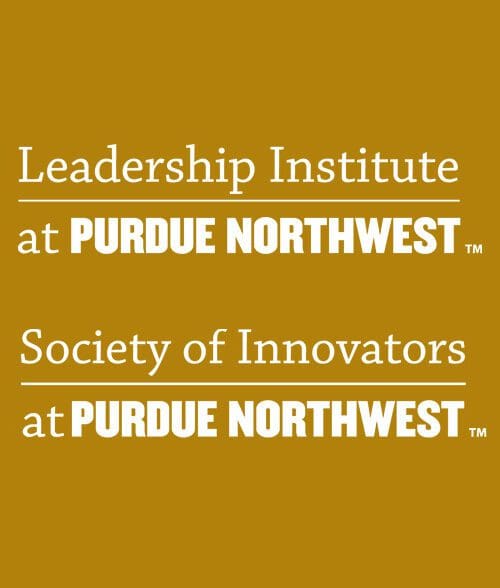 The Leadership Institute and Society of Innovators at Purdue University Northwest (PNW) have announced the 2023 Northwest Indiana Women's Leadership and Innovation Summit.
The annual event brings 260 diverse women leaders together for inspiring presentations and panel-style conversations, with a focus on authentic leadership, innovation knowledge, the power of networking and personal empowerment.
The summit is especially suited to mid-level managers, star contributors and high potential employees who have been identified as outstanding prospects for increased leadership responsibilities, professionals with an interest in personal development and executives seeking to become a more innovative leader.
"Leadership is highly valued for both business and personal success, and strong leadership skills are important now more than ever," said Sheila Matias, executive director of the Leadership Institute at PNW. "Today's ever-changing landscape also relies heavily on innovation. The summit will encourage attendees to rethink their commitment to innovation and help them blend their leadership with innovation to foster robust and agile problem-solving at all levels."
Leadership is highly valued for both business and personal success, and strong leadership skills are important now more than ever.
The 2023 Northwest Indiana Women's Leadership and Innovation Summit will take place on Sept. 14 at the James B. Dworkin Student Services and Activities Complex at PNW's Westville branch campus, 1401 S. U.S. 421, Westville, IN. Doors will open at 8:30 a.m. CST for networking, with programming beginning at 9 a.m. Brunch service will take place at 10:30 a.m., and the event will conclude at approximately 3 p.m.
The summit will feature over 20 speakers, representing a wide variety of business and community leadership roles. The following program emphasizes deep conversations and intentional networking for event attendees.
Meet the Speakers
---
Featured Speakers

Emcee: Chelsea Whittington, Founder and CEO, C WHITT PR LLC
Mary Ann Ahern, Political Reporter, NBC 5
Carnessa Carnes, CarnessaThePoetess
Rachel Clapp-Smith. Ph.D., Teddy Jacobi Dean of the College of Business, Academic Director, The Leadership Institute at PNW, Professor of Leadership, Purdue Northwest
Amanda D. Zelechoski, J.D., Ph.D., ABPP, Professor of Psychology, Founding Director of Clinical Training, Purdue Northwest
---
Panel: SHE-Suite Leadership

In this post-pandemic era, more senior women are calling it quits. According to McKinsey and Lean In, for every woman stepping into a director-level leadership role, two are choosing to leave. We'll sit down with corporate leaders to discuss how we might reverse this trend and how rising women leaders can best navigate their own paths to a seat at the She-Suite table.
Moderator: Jane Thomas, Ph.D., Associate Professor, Human Resource Management and Organizational Behavior | Assistant Academic Director, the Leadership Institute
Jen Trowbridge, President and CEO, Northwest Indiana Community Action
Tiffani Davis, VP, Manager of Client Experience, Centier Bank
---
Panel: She Is an Agent of Change

Black women are often underestimated, under-celebrated, and face issues that are often not addressed or even acknowledged. Hear from a group of community change makers who are working to empower the next generation of Black women leaders to visualize their bright futures and potential through discovery, development, innovation and social change in their communities.
Moderator: Mekisha Richardson, Assistant Director, Leadership Institute at Purdue Northwest
Charita Lucas, Executive Director and Founder, Future Cycle Breakers
Angie Nelson Deuitch, President and Owner, I&D Squared Consulting
Faith Spencer, President and CEO, IronWorkz
Chareice White, Regional Business Development Officer, Community Investment Fund of Indiana
---
Panel: She Changes the Narrative

Despite evidence of the benefits of gender-based representation, women remain heavily underrepresented in many sectors. We'll sit down with a panel of women writing their own stories of success in traditionally male-dominated industries to discuss how we can build better support systems and engage more women in the fields they represent.
Moderator: Sheila Matias, Executive Director, Leadership Institute at Purdue Northwest
Nassim Abdi, CEO and Co-Founder, StoryBolt
Alexandrea Horton, Ph.D., Logistics Account Manager, ArcBest
Danita Johnson, Ph.D., President and CEO, Edgewater Health
Leah Konrady, CEO, Konrady Plastics
link