NU leadership development program names new fellows | Newsroom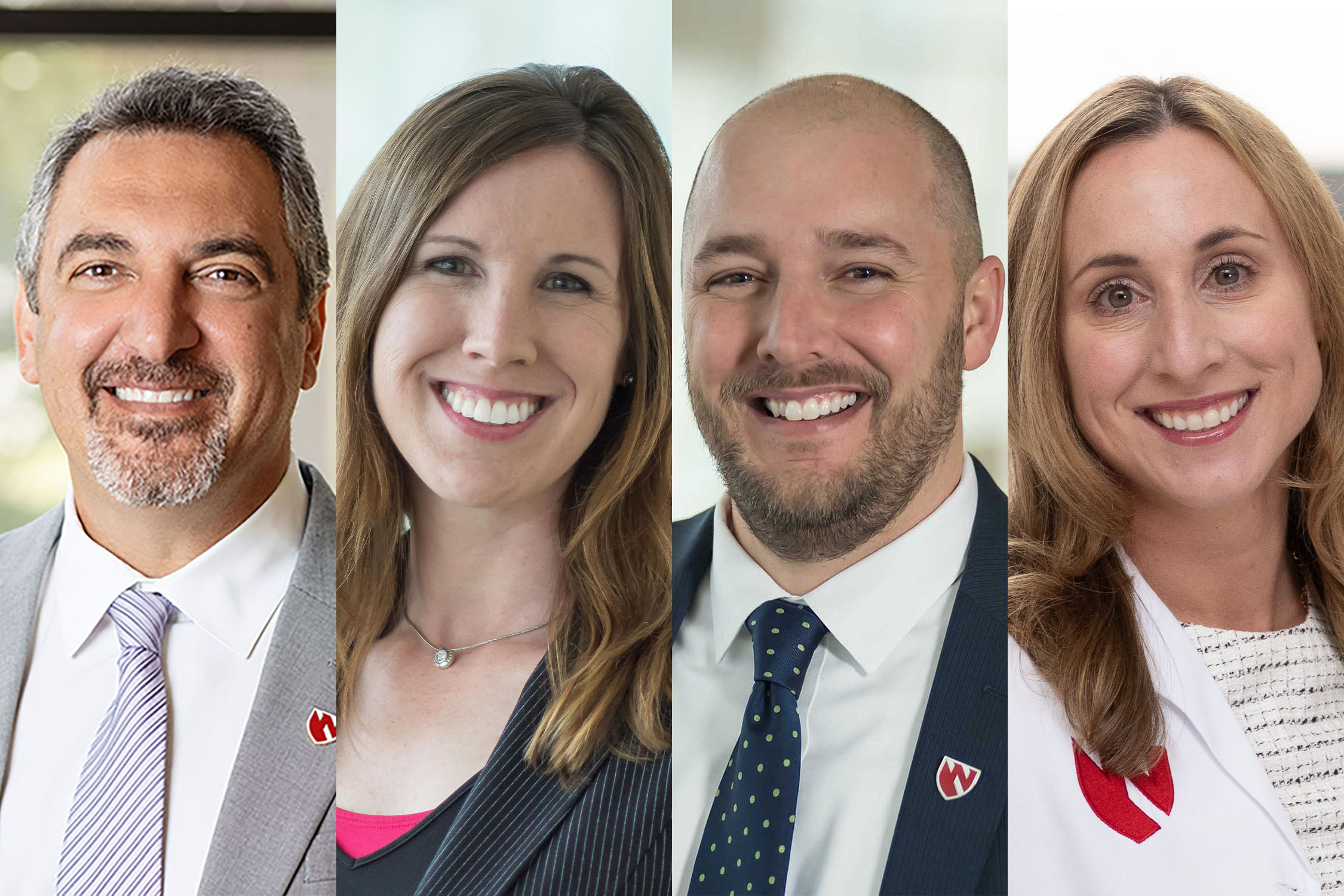 Sixteen University of Nebraska colleagues have been selected to participate in a system-wide program that aims to develop the next generation of higher education leaders.
NU's "Developing Excellence in Academic Leaders" (NU DEAL) program, sponsored by the Office of the President together with the system provost and campus chief academic officers, offers an intensive two-year curriculum that helps participants develop their leadership skills, expand their networks and explore key issues and challenges facing the University of Nebraska and higher education. NU DEAL launched last fall with an inaugural class of 16 fellows representing the four university campuses.
The 2023-25 NU DEAL fellows, selected by their campus leadership, are:
UNMC
Amir Farhangpour, DDS, associate dean for clinical operations, UNMC College of Dentistry.
Brandon Grimm, PhD, vice dean, UNMC College of Public Health.
Heidi Keeler, PhD, director, UNMC College of Nursing Continuing InterProfessional Development and Innovation, and assistant vice chancellor in the Office of Community Engagement.
Ashley Wysong, MD, chair, UNMC Department of Dermatology.
University of Nebraska-Lincoln
Shannon Bartelt-Hunt, PhD, chair, UNL Department of Civil & Environmental Engineering.
Peter Eklund, DMA, professor in the Glenn Korff School of Music and Faculty Senate president-elect.
Deepak Keshwani, PhD, associate professor of biological systems engineering and faculty fellow in the UNL College of Agricultural Sciences & Natural Resources.
Catherine Wilson, JD, associate professor in the NU College of Law and chair of the Chancellor's Commission on the Status of People of Color.
University of Nebraska at Omaha
Randy Adkins, PhD, senior associate dean, UNO College of Arts & Sciences.
Melissa Berke, PhD, associate dean, UNO College of Communication, Fine Arts & Media.
Robin Gandhi, PhD, director, UNO School of Interdisciplinary Informatics.
Dan Hawkins, PhD, director of online development, UNO Division of Innovative and Learning-Centric Initiatives.
University of Nebraska at Kearney
Brooke Envick, PhD, associate dean of faculty and strategic initiatives, UNK College of Business & Technology.
Julie Lanz, PhD, associate dean, UNK College of Arts & Sciences.
Frank Tenkorang, PhD, chair of accounting, finance and economics, UNK College of Business & Technology.
Melissa Wuellner, PhD, associate professor of biology, UNK College of Arts & Sciences.
Over the course of the program, the fellows will hear presentations from University of Nebraska System representatives and members of the Board of Regents, visit each NU campus to engage with senior leaders, and discuss timely higher education topics including:
Strategic planning
Philanthropy
Higher education finances
Facilities and infrastructure
Opportunities and challenges related to teaching, learning and research
Academic leadership skills and styles
Applications for the 2024-26 cohort of the NU Deal fellows will open next spring. More information about the program is available here.
link