NSWCDD Branch Head Thrives in the Bridging the Gap Leadership Development Program > Naval Sea Systems Command > Article View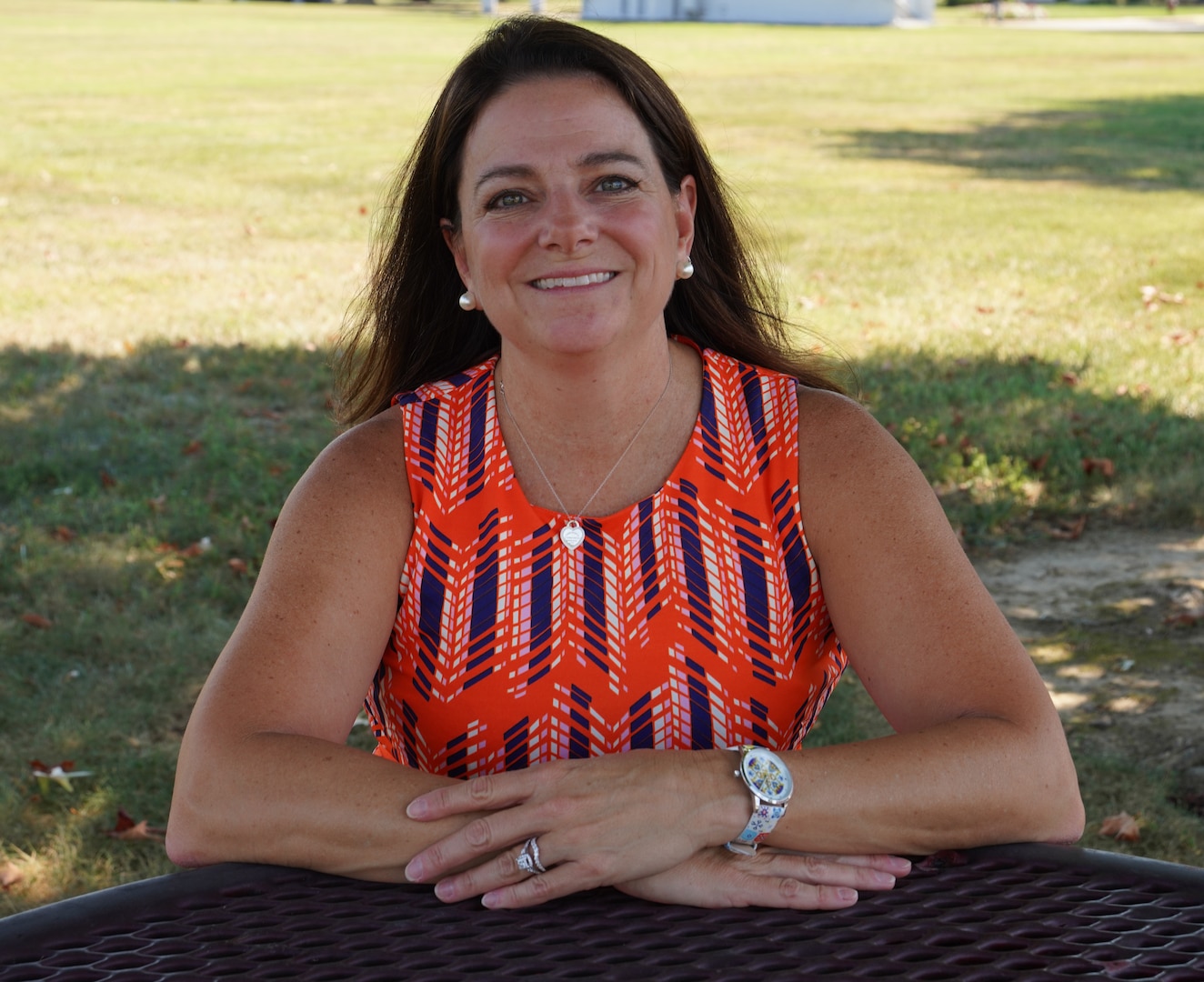 DAHLGREN, Va.  –  

When Jennifer Mullikin of Naval Surface Warfare Center Dahlgren Division (NSWCDD) received an email in February about the Bridging the Gap Leadership Development Program, she initially deleted it.
"The posting was advertised for aspiring Senior Executive Service (SES), which at the time I did not think was something that was for me," said Mullikin, who is the Submarine Launched Ballistic Missile (SLBM) Infrastructure and Computational Software Development Branch head at NSWCDD.
"But several minutes later, one of my mentors forwarded the posting to me and suggested I apply. She explained that some of the best Navy leaders are SES members, and this program would help me learn the skills to be a better leader. This encouragement motivated me to apply."
The Bridging the Gap Leadership Development Program is a 10-month initiative sponsored by the Executive Management Program Office (EMPO). It focuses on nurturing and developing the junior leadership workforce with the goal of assisting those individuals to become members of the Executive Corps.
Mullikin is the only participant from NSWCDD in this year's program. "When I applied, I didn't think I would be accepted," Mullikin recalled. "It is a very competitive program spanning the country, and they only accept about 45 individuals per cohort."
Mullikin is part of Cohort 11 and is set to graduate from the program in April 2024.
"I was a little nervous," Mullikin said. "When I first applied, I didn't even know what Executive Core Qualifications (ECQ) were. I have since learned what they are, and how to write them, which is very helpful not only if you want to become an SES, but is also useful for resume writing and in yearly reviews. The program and exercise of writing ECQs has really helped me identify my strengths and weaknesses."
To become an SES, applicants must submit and have approved two narratives for each of the five ECQs, which are the core standards that each SES must meet and follow. During the program, the cohort participated in a two-day writing workshop to learn the requirements for writing successful ECQs. 
"During the workshop, we also learned about the entire SES application process," Mullikin said.  
The course load is rigorous and pushes the cohort to learn many different skills necessary to become a member of the SES. One way they prepare the cohort is through monthly brown bags, where several SES members speak to the group about ECQs that relate to their work.
Other requirements for the program include group discussions and briefs on assigned leadership books, action learning projects to solve real Navy issues and 30 hours of senior executive shadowing. Additional benefits and opportunities include mock interviews, one-on-one executive coaching, networking, opportunities to work directly with senior executives and leadership workshops sponsored by EMPO.
"One enlightening part so far was shadowing a senior executive," Mullikin said. "I found it interesting that they were handling the same challenges I do, just on a different scale."
Mullikin said that while the program is rigorous, anyone who is looking to move into senior leadership should apply.
"I would encourage anyone thinking about the program to go for it," Mullikin said. "This is an amazing opportunity and I am grateful that NSWCDD is supportive of my participation. The program is extremely beneficial to anyone aspiring to join the SES and for those looking to strengthen their leadership skills." 
Mullikin said the experience with Bridging the Gap has given her a new outlook on her 28-year career with the SLBM program.
"Bridging the Gap is forcing me to look at my accomplishments in a different way and is providing incredible networking opportunities I would otherwise not have," Mullikin said. "It is definitely pushing me outside of my comfort zone in ways I did not expect. Sometimes I take for granted the scale of the program I work on, but Bridging the Gap is giving me a deeper understanding of the significance of what I do every day."  
link