New UMaine program offers leadership training to executives statewide – UMaine News
The Maine Business School and Graduate School of Business at the University of Maine announced that it has launched an accelerated, four-month leadership development program called Build a Better Maine 2023 for emerging business leaders from some of the state's more prominent organizations. The training sessions are designed to help attendees develop their leadership skills and foster the creation of a peer/mentor network. The leadership program is offered as part of the Maine Graduate and Professional Center, a signature initiative of the Harold Alfond Foundation's historic $240 million investment in the University of Maine System (UMS) as part of UMS Transforms. The program is designed to provide leaders with the skills needed to solve the most pressing global and local challenges, and to strengthen Maine's economy and workforce.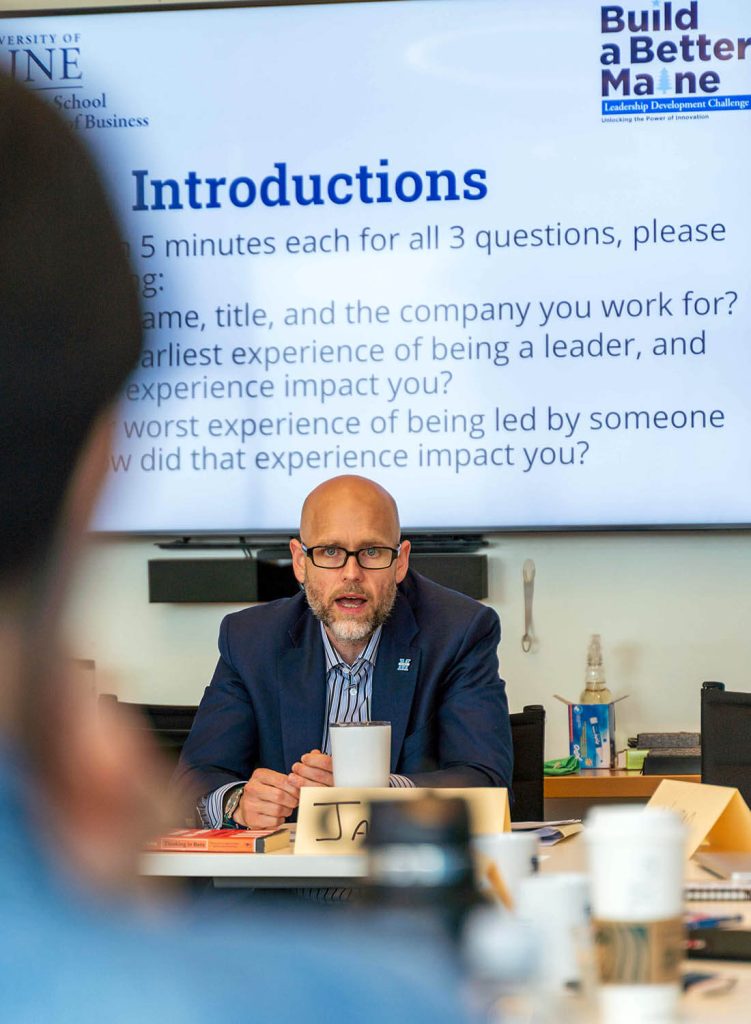 "Over the course of four months, session participants will learn seven essential leadership characteristics that can help them achieve specific, common purposes within their organizations," says Jason Harkins, executive dean of the Maine Business School. "Building on the initial Build a Better Maine program offered in 2021, our goals are to help participants elevate their leadership skills, enhance their organization's outcomes and advance the leadership capacity of the state." 
 Participants represent a broad array of backgrounds. Leading Maine-based organizations with executives participating in Build a Better Maine include executives from Bangor Savings Bank, BerryDunn, Cross Insurance, IDEXX, L.L.Bean, Tyler Technologies, Unum, VETRO FiberMap, WEX and Wyman's.
 "This educational initiative can build the capacity for leadership within our state," says Norm O'Reilly, dean of the Graduate School of Business. "Besides providing opportunities for aspiring leaders to share dreams, goals, and fears, Build a Better Maine is designed to be a forum where participants can make life-changing decisions and celebrate wins."
 The full-day sessions will be held once each month for four months at the Maine Graduate and Professional Center on Fore Street in Portland, Maine. Each educational session will consist of five program elements. These elements include instruction from subject matter experts and program facilitation by the deans of the Maine Business School and the Graduate School of Business at UMaine — two of the state's top business educators. Other elements include individual assessment and reflections, the creation of a peer-coaching community called a "mastermind," and one-on-one meetings with peers.
 Session topics include the application of ethics in decision making; cultivating and maintaining important business relationships; delegating, empowering and motivating others; managing conflict; promoting innovative thinking, engaging employees and more.
 For more information about Build a Better Maine 2023 and how it can enhance the performance of leaders in your organization, visit umaine.edu/business or email Harkins at [email protected] or O'Reilly at [email protected].
Contact: Eric Gordon, 207.581.3745 (office), 207.298.7254 (cell) [email protected]
link