Mega schemes for pharma development, med-tech innovation and reducing dependency API import to be announced next month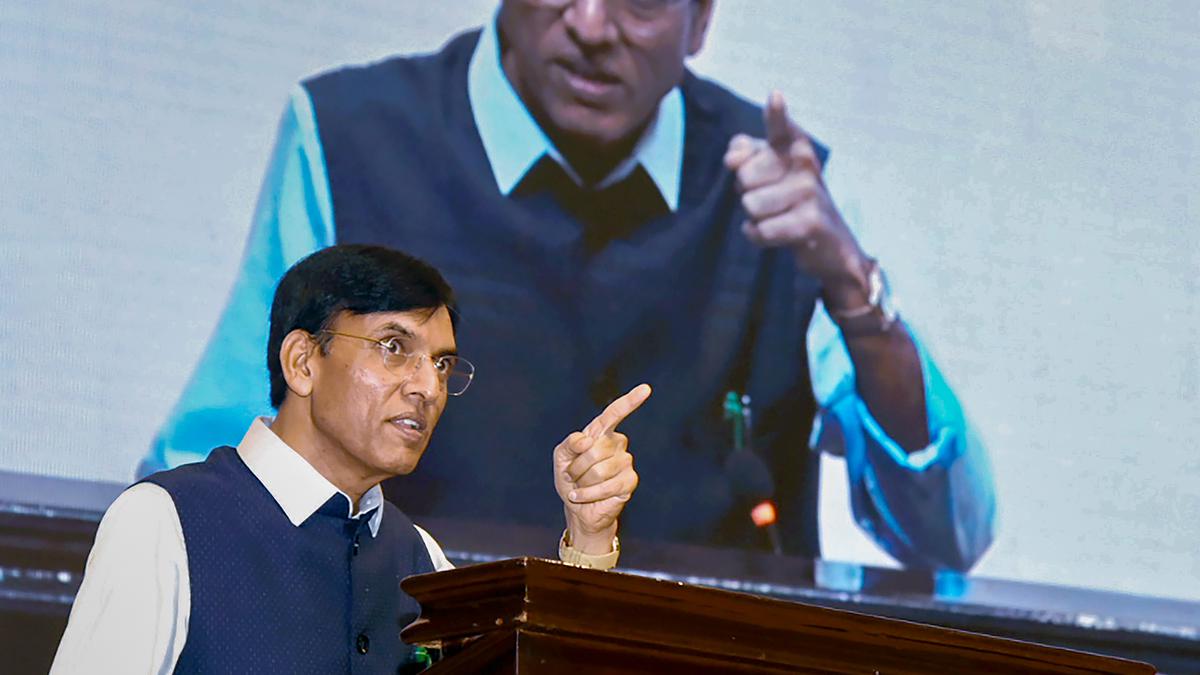 The Ministry of Chemicals and Fertilizers will soon announce a ₹5,000-crore research programme aimed at reducing India's import dependency on Active Pharmaceutical Ingredients (API) and promoting discovery of new drug molecules.
As part of the programme, the Ministry will also initiate strengthening of research infrastructure through Centres of Excellence (CoEs) in the seven existing National Institutes of Pharmaceutical Education and Research (NIPERs) at a tentative cost of ₹700 crore over a period of five years. 
Speaking about the policy decision, Mansukh Mandaviya, Minister of Chemicals and Fertilizers, on Tuesday said that India will soon start a research registry which will be a one-stop site for all institutes, industry, and academics to know and possibly collaborate on research ideas and processes.
The Minister said that six priority areas have been identified – new chemical entity; complex generics and biosimilars; precision medicines; medical devices; orphan drugs; and anti-microbial resistance. They will see research and investment push in the next 10 years and an announcement in this regard will be done in the coming month.
"The policies aim to engage nine established pharmaceutical companies in impact research across six priority areas with prestigious government institutes. The government will financially support these projects with 35% of total cost – up to ₹125 crore over five years – following a milestone-based benefit-sharing approach," said the Minister.
(For top health news of the day, subscribe to our newsletter Health Matters)
He added that around 125 research projects with commercial potential will be selected. Funding of up to ₹1 crore per project over five years, following benefit-sharing, will be provided from "ideation to proof of concept, facilitating innovation and growth".
The Union Cabinet in July this year had approved the 'National Policy on Research and Development and Innovation in the Pharma-MedTech Sector'. It also approved a new Scheme for Promotion of Research and Innovation in Pharma-MedTech sector (PRIP) with a total outlay of ₹5,000 crore for a period of five years, i.e., from 2023-24 to 2027-28.
Dr. Mandaviya added that despite strong fundamentals, the sector faces various challenges, including high degree of import dependence on API and key starting materials (KSMs), relatively low pace of development of biologic, bio-similars and other emerging products or trends, low technological capabilities in high-end scanning and imaging equipment, and need to generate acceptable scientific evidence for mainstreaming of traditional medicines. 
"A cogent policy is needed to shape the transformation of the experience of the COVID pandemic into a broader and more systematic approach for improving preparedness of the Indian Pharma-MedTech sector to meet medical emergencies," added the Minister.
A statement issued by the Ministry said that "financial implications for implementation of the policy will be in nature of fiscal/non-fiscal incentives to the industry and/or scheme(s) for specific research projects", which will be brought in after due appraisal process. The scheme has been approved with a total outlay of ₹5,000 crore for a period of five years from 2023-24 to 2027-28.
link