Leveling access to leadership: Building the next generation of leaders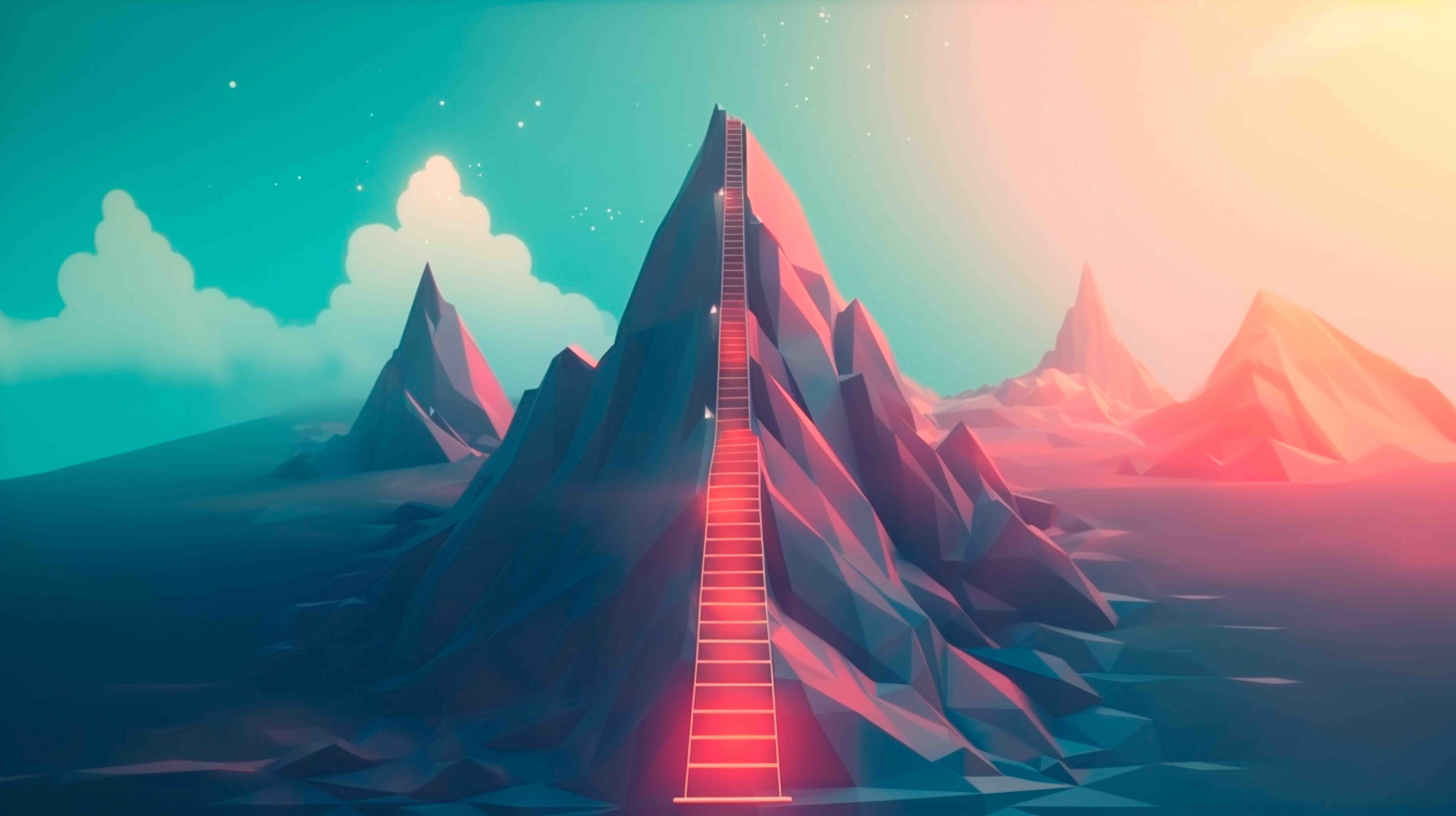 Over the last decade, sponsorship has become a powerful tool for organizations to cultivate the next generation of leaders. Though most firms have a mentorship program, few have a formal sponsorship program.  
Sponsorship can and does occur organically within an organization. But whether one gets access to these opportunities often comes down to luck — whether a manager or mentor understands  sponsorship and how to use it as a springboard. Not every manager does. A formal sponsorship  program helps to mitigate the luck factor.  
Sponsorship occurs when someone senior in an organization invests in the professional growth  of a promising, more junior colleague. Whereas a mentor advises, often reactively, a sponsor  advocates — creating opportunities for their protégé to demonstrate leadership skills before an  influential audience. It is more hands-on and proactive than mentorship, ultimately leaving the onus of responsibility on the junior. A sponsor shares that responsibility, gathering additional  resources to help their protégé succeed.  
Sponsorship has been proven to help people navigate the path to leadership. When people know an opportunity is coming, they think strategically about how to capitalize on it and turn to their mentors and sponsors to acquire the skills needed to lead and advance within an  organization.
To help StepStone understand the effectiveness of its sponsorship program, the firm worked  with a PhD candidate, who evaluated the genesis of the company's program as well as graduates' experiences and perceptions as part of her doctoral dissertation.
StepStone's sponsorship program  
StepStone launched its program in 2019. Between 2019 and 2021, 23 people went through it at the date of the study. Though there are several factors behind the genesis of the program (Figure 1), the most influential stemmed from an internal 2017 study, which suggested that sponsorship may be a means to the retention and advancement of promising mid-level professionals at StepStone.

While the program was initially focused on women and racial and ethnic minorities, StepStone recently decided to broaden the candidate pool. Like any other initiative, creating a sponsorship program was a collaborative endeavor. StepStone hired a consultant who worked in concert with the firm's diversity, equity and inclusion (DEI) committee, which comprises an amalgam of talent and perspectives from across the company. The result: a sponsorship program that provides several resources to protégés:
An influential partner as sponsor
Analysis of the protégé's leadership profile
Coaching from an outside leadership development coach
Group learning opportunities to develop leadership skills and network with other leaders
The study  
The study consisted of two parts: interviews and a focus group.
In the first part, 13 of the 23 protégés who had gone through the program completed a  questionnaire and took part in a 60-minute interview. Sponsors and members of  StepStone's leadership team were also interviewed. 
Finally, sponsors and leaders participated in a focus group to discuss the impact and  potential of the program.  
Findings and successes 
 All 13 participants recognized that sponsorship provides a path to advancement in the firm and  positively shaped their leadership journey by facilitating access to new perspectives from across  the organization.  
Four protégés stated they had experienced barriers or delays on their leadership journey before entering the sponsorship program.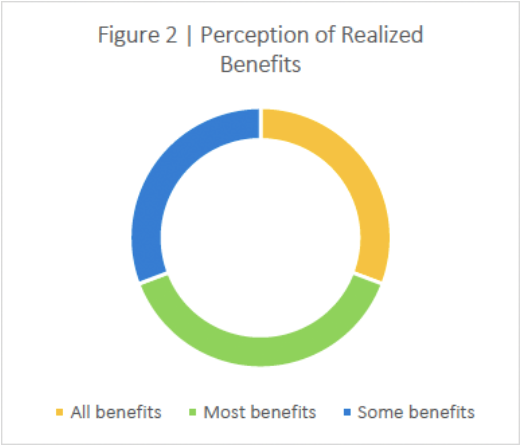 Nearly everyone (11/13) who was interviewed found StepStone's sponsorship program to be "very beneficial;" and most found they had experienced most or all the program's intended benefits (Figure 2). 
In addition, protégés developed new mindsets through their program experience, including seeing oneself as a leader, advocating for oneself and one's team, expanding decision-making considerations and approaches and other "soft skills." As is the case in many firms and sectors, many of StepStone's employees possess considerable "hard skills" that are essential in the fulfillment of their duties. Acquiring them is more straightforward. Soft skills, particularly those necessary for advancement, can be harder to  come by. The sponsorship program provides an avenue to cultivate such skills.  
Tracking support and retention of high performers 
Initially, StepStone's sponsorship program was focused on supporting and retaining promising  employees from underrepresented groups by helping them ascend from mid-level to senior roles. 
In this regard, the program has been successful, and we believe contributed significantly to the  overall advancement of women and racial or ethnic minorities at StepStone over [time period] as  follows: 
The percentage of women at the senior level rose by one third (18‒24 percent).
The share of racial or ethnic minorities at the senior level rose by nearly half (11‒16 percent).
From 2019 to 2022, 63 percent of the people who made partner were either racial and ethnic minority group and/or female, as were 58 percent of new managing directors—the top two levels in the organization.  
The data also indicate a positive correlation between going through the sponsorship program  and career growth.  
More than half of those who participated in the study (13/23) were promoted the same year they entered the sponsorship program.
30 percent (7/23) were promoted the following year.
35 percent (8/23) have gone on to become managing director.  
Areas for improvement
The study also identified several ways to improve the program for future participants, including providing more opportunities for members participating in the same year to network and focusing on better success metrics. Sponsors also expressed an interest in gaining skills to become even better leaders, with one admitting that they suffer from impostor syndrome during a program offsite. But more than that, it neatly encapsulates what the sponsorship program is about: Everyone is trying to grow and looking for resources to help them do so. 
link