Deploying self-determination theory as a police leadership practice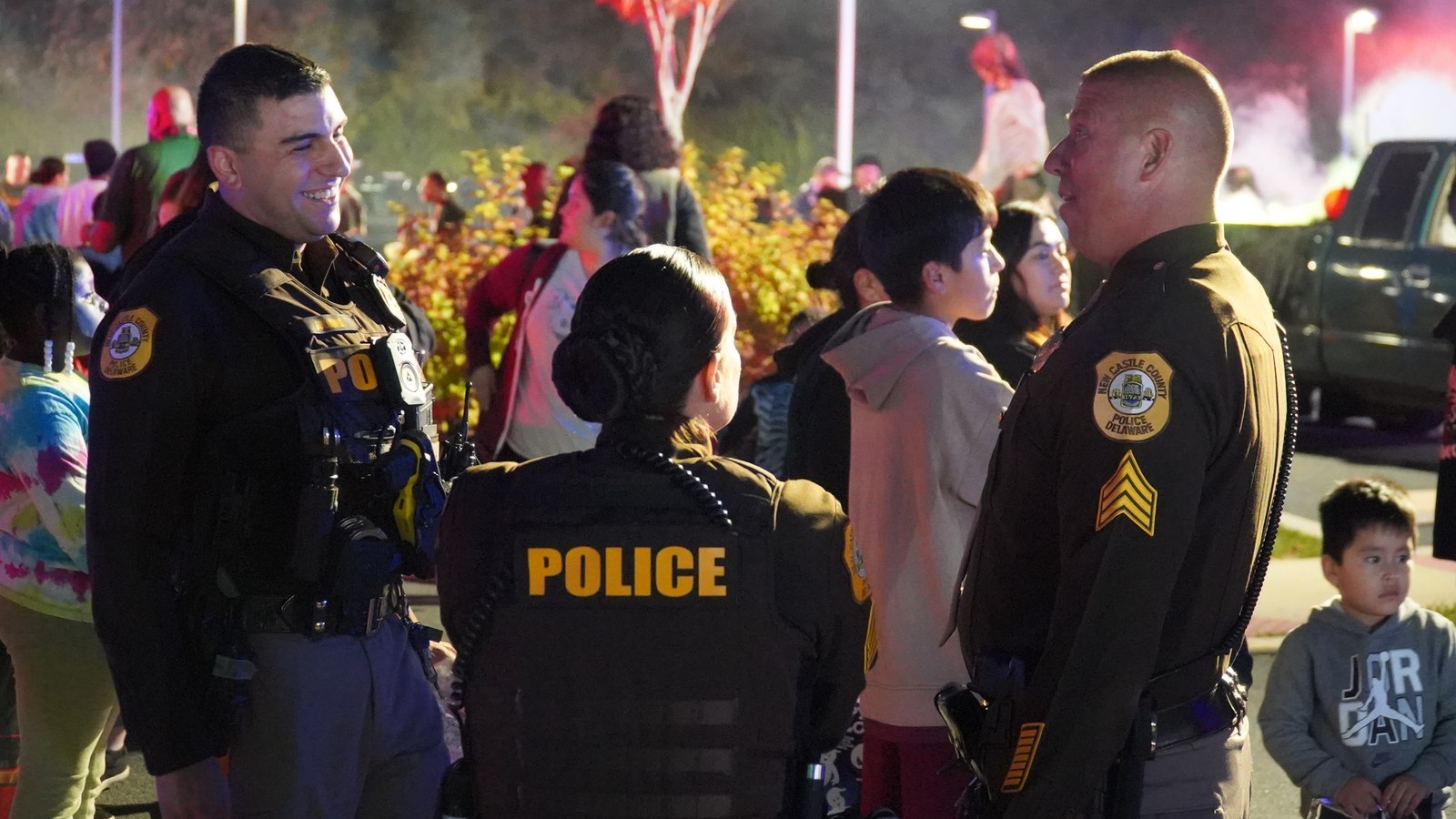 By Gene Reid, Ph.D.
In the dynamic and often high-stress world of law enforcement, effective leadership is crucial for maintaining order, ensuring public safety, and building strong, resilient teams. With the seemingly endless array of leadership books, articles and concepts being preached to police leaders, mastering the art of leadership can seem like a daunting task. However, there is one philosophy that serves as a fantastic starting point in any discussion on leadership or add to any senior leader's arsenal.
Self-determination theory is a psychological framework that emphasizes intrinsic motivation, autonomy and personal growth. In this article, we will explore how self-determination theory can be effectively employed as a leadership philosophy for police officers, plus we share a real-world scenario to demonstrate how a leader can deploy this theory in day-to-day operations.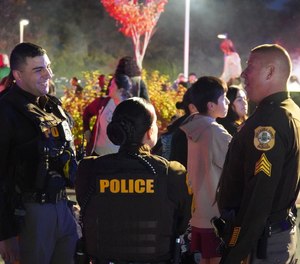 Understanding self-determination theory
Self-determination theory, developed in 1985 by Edward L. Deci and Richard M. Ryan, argues that individuals have three basic psychological needs: autonomy, competence and relatedness. These needs are universal and fundamental to human well-being, and they are equally applicable within the context of law enforcement leadership. By simplifying the complex psychological needs of human beings, leaders can identify how they can best support their officers.
Let's look at how these principles can be applied to leadership within a police agency:
1. Autonomy: Encouraging empowerment
Autonomy is the innate human desire to make choices and have control over one's actions. In a police leadership context, this means empowering officers to make decisions within their scope of responsibility. Leaders who support autonomy allow their team members to exercise their judgment and problem-solving skills. This empowerment not only enhances job satisfaction but also fosters a sense of ownership and accountability. For instance, officers can be given the autonomy to choose the most suitable approach when handling non-emergency situations, promoting creativity and adaptability in their work.
Leaders must understand that while they may have significantly more experience than their subordinates, and in turn have access to more information and resources to solve problems, they are only stifling the growth of those within their command if they constantly tell them what to do and how to do it. Certainly, at that moment, it is the quickest and easiest way to "get the job done," however that is a severely short-sighted approach to the overall growth and development of officers. When dealing with non-emergency situations, mistakes will be made and things will not be perfect as officers learn their profession, but this is essential for officers to become self-sufficient leaders.
However, there is a time and place for leaders to take charge and control the behavior and actions of those under their command with more scrutiny. Autonomy works on a sliding scale and emergency situations will often mandate that leaders provide significantly less autonomy to their subordinates in comparison to the autonomy that can be provided when investigating a theft.
Just remember, human beings have a strong desire to feel they have the freedom to make their own decisions. It's your job as a leader to provide the framework for them to work within and allow them the opportunity to solve problems their way within that framework.
2. Competence: Fostering growth and development
Competence refers to the need to feel capable and effective in one's endeavors. As leaders, it is essential to provide opportunities for skill development and growth. Police officers are often faced with complex challenges, and providing ongoing training and mentorship helps them build competence. Leaders can facilitate competence by regularly evaluating their team's performance, offering constructive feedback and recognizing their achievements. By investing in their professional development, officers become more self-assured and capable in their roles, which, in turn, boosts their motivation and job satisfaction.
Like autonomy, competence requires you as the leader to be in tune with your people. Everyone under your command is going to require varying levels of skill development and it is incumbent upon you as the leader to recognize some of their deficiencies and get them up to speed. Growth takes time, especially with less-experienced officers, however, their growth and skillset will sky-rocket the more involved their supervisor is and the more creative they are allowed to be.
3. Relatedness: Building strong bonds
Relatedness is the need for social connection and a sense of belonging. In a police department, it's crucial to foster a strong sense of camaraderie and teamwork. Officers rely on each other in life-threatening situations, and leaders can promote relatedness by creating a supportive and inclusive environment. Leaders should encourage open communication, active listening and empathy within their teams. Building strong relationships not only enhances trust but also helps officers feel valued and connected to their colleagues and superiors.
This "final" part of self-determination theory cannot be overlooked. The perfect amount of autonomy and competence means nothing without relatedness. Being an outcast within a group stifles the motivation to perform and improve over time. As a leader, you must recognize and be in tune with the level of connection within your group or organization. This is no easy task, however all the hard work dedicated to autonomy and competence will be for nothing if there is not some sense of belonging and comradery within your team.
Practical applications of self-determination theory in policing
1. Collaborative decision-making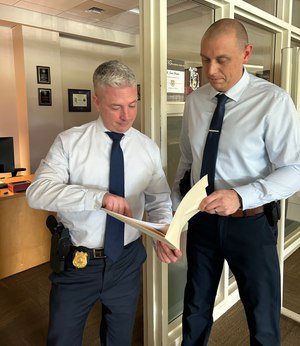 Self-determination theory encourages leaders to involve officers in decision-making processes, particularly when those decisions directly affect their work. By seeking input and feedback, leaders show respect for their officers' perspectives and autonomy. This collaborative approach fosters a sense of ownership among officers, making them more invested in the outcomes and more motivated to carry out the decisions made collectively.
This is not an easy skill to put into practice and requires the leader to be confident in their own abilities. There is no room for selfishness within self-determination theory. Non-emergency situations work well for this collaborative decision-making process. Use your best judgment as a leader when loosening the reigns and allowing others under your command to feel more involved by using their own problem-solving strategies.
2. Individualized leadership
Effective leaders recognize that every officer is unique, with varying needs, strengths and aspirations. Applying self-determination theory involves tailoring leadership strategies to accommodate these differences. Some officers may require more autonomy, while others may benefit from additional training or mentorship. By understanding and addressing individual needs, leaders can promote competence and relatedness, driving intrinsic motivation.
A growing theme with becoming a successful leader, if you have not already noticed, is that it requires consistency and effort. By truly approaching leadership through the self-determination theory lens, you as the leader must look at each officer under your command individually. This requires time and effort on your part. However, the long-term gains are undeniable when applying the principles of self-determination theory.
3. Recognition and reward systems
To enhance competence and relatedness, leaders can establish recognition and reward systems that celebrate officers' accomplishments and contributions. Recognizing exceptional performance, both publicly and privately, not only boosts morale but also reinforces the idea that their efforts are valued and important to the organization. It may not seem like a lot, but publicly recognizing an officer during a routine roll call for attending a community event or calling an officer and congratulating them on a gun arrest goes a long way.
We are not talking about a formal award ceremony, while those do serve a purpose, but rather we are discussing the often-neglected art of recognition. Taking just a few minutes of time to consistently take part in this process of recognition adds to the sense of relatedness that is necessary for self-determination theory to be fully recognized and implemented. Whatever you choose, a phone call, text message, or an in-person meeting, make it a habit and do it consistently.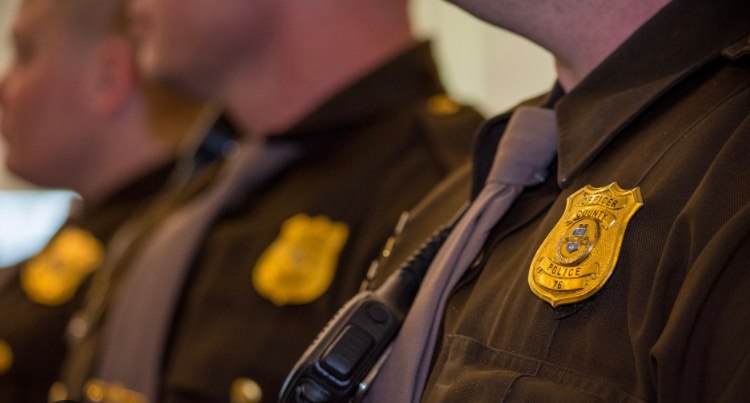 4. Communication and feedback
Open and transparent communication is a cornerstone of self-determination theory. Leaders should provide regular feedback to officers, focusing on constructive criticism and positive reinforcement. Encouraging officers to share their concerns and ideas promotes relatedness and ensures that their voices are heard and respected.
Communication is one of, if not the most important, aspects of making self-determination theory work for you. Leaders must clearly and frequently communicate with officers to foster an environment conducive to growth, which requires autonomy, competence and the all-important sense of belonging. It is not acceptable as a leader to wait for others to communicate with you. It is your responsibility to initiate frequent communication with officers and use active listening skills to truly engage with them.
Scenario: An application of self-determination theory in policing
Imagine a police department where a supervisor is tasked with addressing a performance issue with Officer Smith, who has been experiencing a decline in motivation and job satisfaction. Officer Smith's recent actions have led to concerns about his commitment to the department's mission.
To address Officer Smith's performance issue using self-determination theory, the supervisor takes an individualized approach:
Autonomy (empowerment)
Instead of imposing a top-down solution, the supervisor schedules a one-on-one meeting with Officer Smith to discuss his concerns and gather input. During the conversation, the supervisor asks open-ended questions to understand Officer Smith's perspective and gives him the opportunity to share his ideas on how to improve his performance and job satisfaction. This approach empowers Officer Smith by involving him in the decision-making process and allowing him to take ownership of his improvement plan.
Competence (fostering growth)
The supervisor identifies areas where Officer Smith can improve and suggests tailored training and development opportunities. This may include additional firearms training, conflict resolution workshops, or mentorship programs. By offering targeted resources for skill development, the supervisor helps Officer Smith build competence and confidence in his role.
Relatedness (building strong bonds)
Recognizing the importance of interpersonal relationships, the supervisor encourages Officer Smith to engage in team-building activities, such as ride-alongs with experienced officers or collaborative projects with colleagues. Additionally, the supervisor regularly checks in with Officer Smith to provide guidance, constructive feedback and emotional support. This approach fosters relatedness by strengthening the bond between the supervisor and Officer Smith and enhancing his sense of belonging within the department.
In this individualized example, the supervisor applies self-determination theory principles to address Officer Smith's performance concerns. By empowering him to participate in the decision-making process, providing opportunities for growth and nurturing a sense of relatedness, the supervisor aims to motivate Officer Smith, improve his job satisfaction and ultimately enhance his performance within the police department.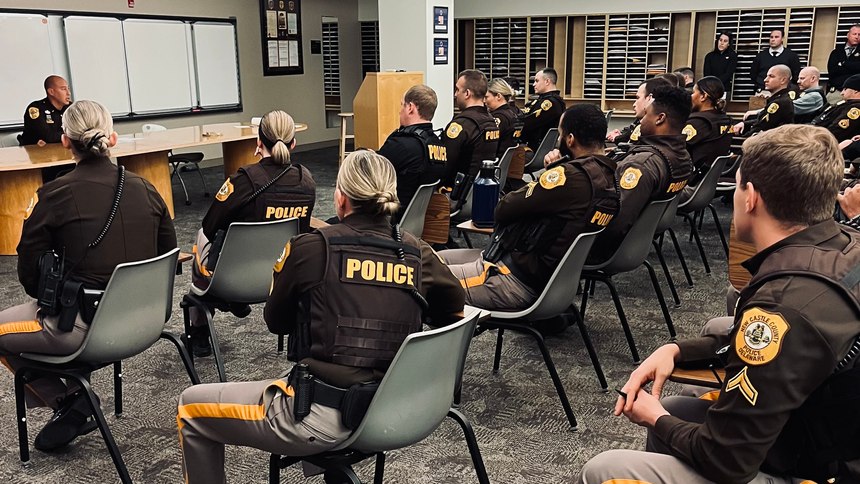 Review
Self-determination theory provides a framework that, when followed, can greatly benefit police leadership and their organizations by enhancing morale, motivation and performance while fostering trust and cooperation. Conversely, neglecting self-determination theory can lead to detrimental outcomes, including decreased morale, reduced performance, erosion of trust, and legal and ethical risks. It is crucial for police leaders to recognize the importance of self-determination theory principles and integrate them into their leadership philosophy to ensure the well-being of their officers and the effectiveness of their organization. By embracing and understanding the importance of autonomy, competence and relatedness, police leaders can create a unique environment that both attracts and retains police officers.
---
About the author
Gene Reid is a police sergeant for the New Castle County (Del.) Police Department. Gene is currently assigned to the Professional Standards Unit and is highly active with the department's officer wellness initiatives. Before being promoted, Gene was assigned to the Criminal Investigations Unit for over six years.
Gene holds a Ph.D. in criminal justice, with a specific focus on stress management and resilience. Gene also has an MS in education and a BS in public safety administration. Gene is an avid fitness enthusiast who regularly trains jiu-jitsu and has completed numerous triathlons, including Ironman Maryland.

link