Civilian supervisors' annual leadership development requirements > United States Coast Guard > My Coast Guard News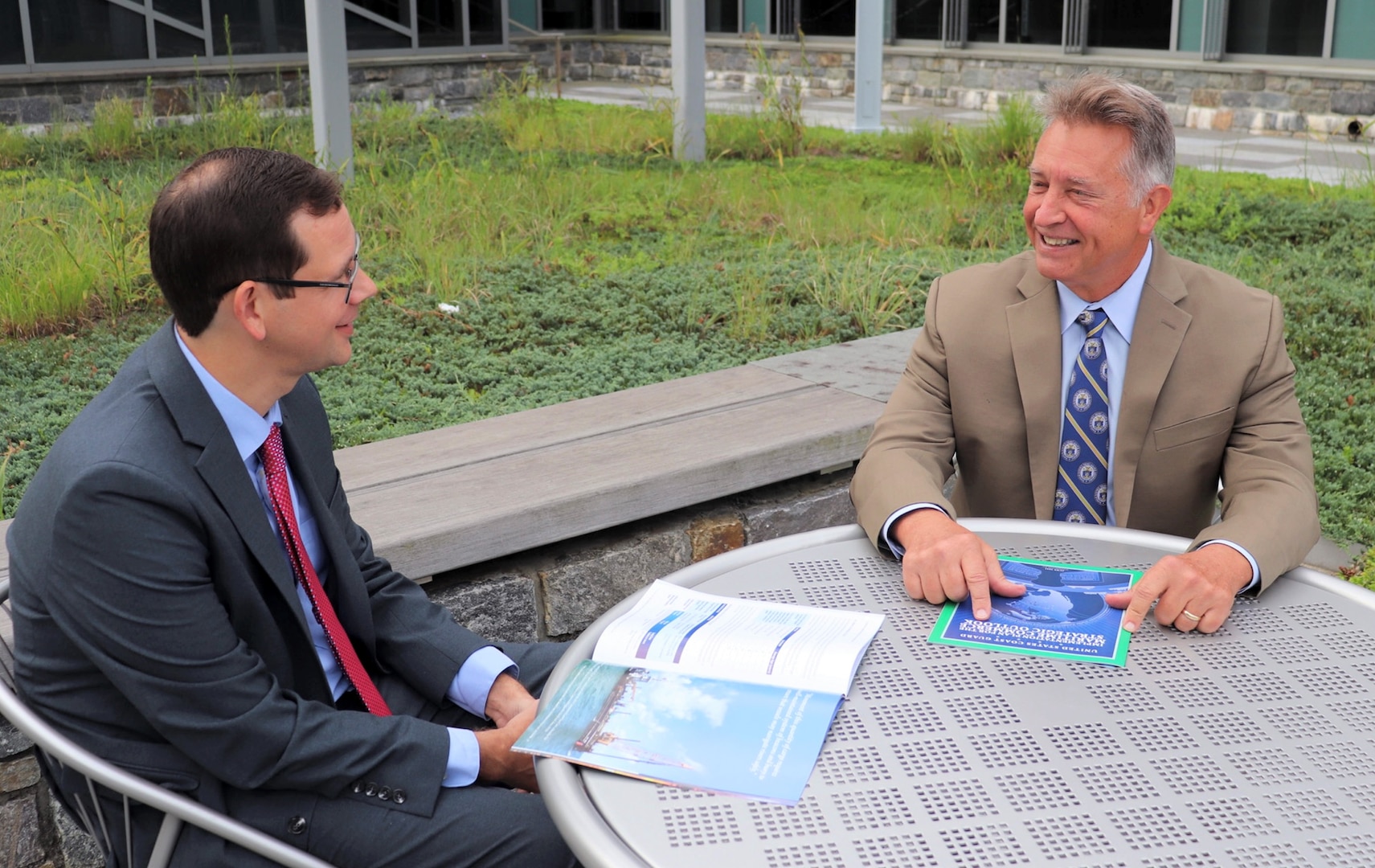 Every year, civilians who supervise military members and/or civilians are required to complete continuous supervisory leader development requirements as part of the Department of Homeland Security Leader Development Program (DHS LDP).  Known as the "12/12", they include: 
Fulfilling these is based on the honor system, so you need to self-certify via the Learning Management System under course number 502801 – Self-Certification: DHS Continuous Supervisory Leader Development. You must complete the "12/12" requirements by Oct. 1 every year. 
While these leadership development activities are required, odds are you're probably already doing things that meet the requirements. Recognizing that everyone learns differently, DHS designed these requirements with ultimate flexibility to meet you where you are and how you learn. 
"I find the "12/12" provides a meaningful engagement framework to help grow the next generation of SES leaders for the Coast Guard, and the other DHS components," said Mike Emerson, Director for Marine Transportation Systems. "Throughout my career I've seen first-hand the tremendous professional and personal benefits of this type of engagement, whether it be through mentoring or participating on panels.  So, it's important to me to 'give back' and share my experiences to prepare rising leaders for the next stage in their careers." 
12 hours of self-development 
As a leader, you are constantly developing yourself. These requirements remind you to be mindful and intentional about your leadership growth by tracking your progress. They also help you identify your needs to continue your leadership journey. 
A few ways to meet your self-development requirements include listening to podcasts, reading a book, magazine or newspaper article, and participating in a webinar or the monthly special observances hosted by Coast Guard LDACs. 
12 hours of leader-as-teacher "give back" 
DHS has compiled a list of suggested resources, but almost anything can be used to support your leadership development. 
Examples of ways to meet the leader-as-teacher "give back" requirement include hosting a local speaker, a roundtable talk based on one of the monthly special observances and mentoring or coaching. 
What now? 
Familiarize yourself with the requirements and the resources available to you. Think back to what you've already done this year and what you can do by the deadline so you can successfully meet the requirements. And, to help you optimize yourself as a leader, chart a course now for your continued development for the next fiscal year. 
Do these requirements apply to military supervisors? 
Though the DHS LDP "12/12" requirements do not extend to military supervisors, all leaders have access to the resources and are encouraged to similarly be mindful of their personal and professional leadership development.  
For additional questions, email the Coast Guard's DHS Leader Program Manager: Alyssa Lombardi
Resources
DHS Continuous Leader Development (12/12) 

Coast Guard Mentoring Program 

FAQ's 
link