Biden-Harris Administration Designates 31 Tech Hubs Across America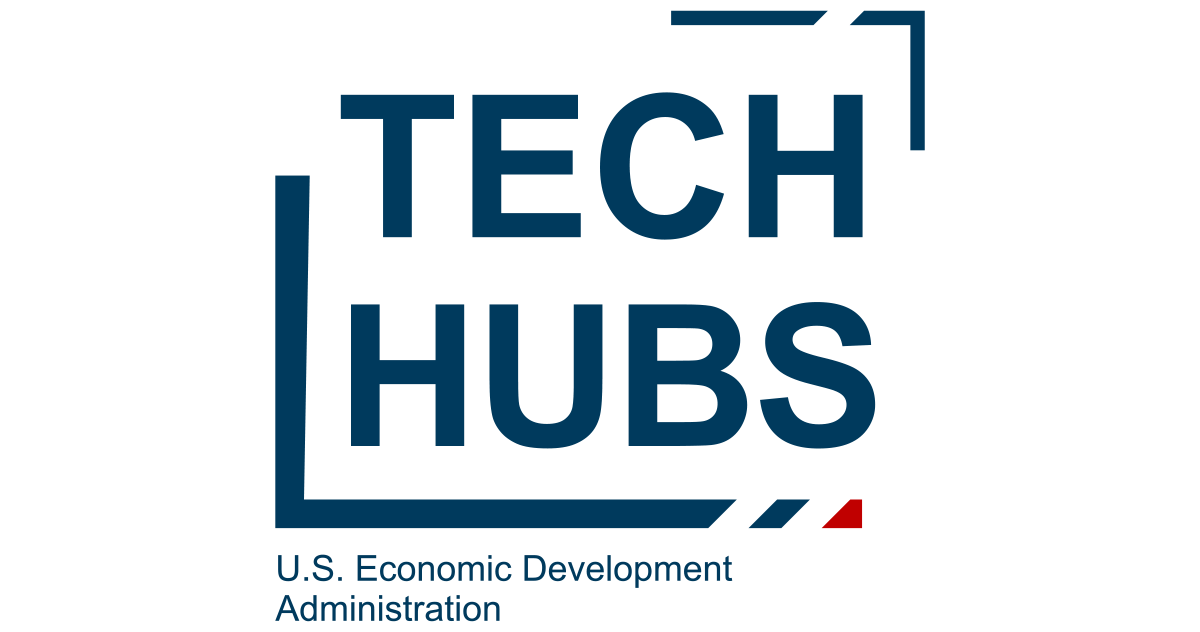 WASHINGTON, DC — The Biden-Harris administration, through the U.S. Department of Commerce's Economic Development Administration (EDA), today announced the designation of 31 Tech Hubs in regions across the country. This is the first phase of the new Tech Hubs program, which is an economic development initiative designed to drive regional innovation and job creation by strengthening a region's capacity to manufacture, commercialize, and deploy technology that will advance American competitiveness.  The program invests directly in burgeoning, high-potential U.S. regions and aims to transform them into globally competitive innovation centers.
Tech Hubs was authorized by the bipartisan CHIPS and Science Act, a key part of President Biden's Investing in America agenda, which he signed into law in August 2022.  
These Tech Hubs are located across 32 states and Puerto Rico, and represent a cross-section of urban and rural regions. Designation is an endorsement of the region's plans to supercharge their respective technological industries to create jobs, strengthen U.S. competitiveness, and protect national security. The Tech Hubs announced today focus on industries ranging from autonomous systems, quantum computing, biotechnology, precision medicine, clean energy advancement, semiconductor manufacturing, and more, and highlight how the Biden Harris Administration is investing in innovation and economic growth in every region of the United States.
EDA also awarded 29 Strategy Development Grants (SDG) to help communities significantly increase local coordination and planning activities. Such development could make selected grantees more competitive for future Tech Hubs funding opportunities.
"President Biden's Investing in America agenda is rooted in policies that will empower the United States to out-innovate and out-compete the rest of the world. Our Tech Hubs Program is fundamental to that mission and will supercharge innovation across the nation by spurring cutting-edge technological investments and creating 21st century job opportunities in people's backyards," said U.S. Secretary of Commerce Gina Raimondo. "Each of these consortia will help us ensure the industries of the future—and their good-paying jobs—start, grow, and remain in the United States."
"Innovation, cutting-edge research, and creativity can be found in every community across America. Thanks to President Biden's Investing in America Agenda, the Tech Hubs program is seizing that potential and investing in regional consortia that will boost U.S. manufacturing, create more good-paying jobs and bolster U.S. global competitiveness," said Deputy Secretary of Commerce Don Graves. "The phase 1 designees and grant recipients reflect the diverse technological industries growing here at home and are symbols of American innovation and opportunity. The Tech Hubs program will provide them tools and resources to drive economic growth across the nation, which Americans will feel for generations to come."
"President Biden's Tech Hubs program will catalyze technological advances in communities across America, laying the foundations for future centers of world class innovation, manufacturing, and good paying jobs," said Director of the National Economic Council Lael Brainard.
The Phase 1 winners were selected from nearly 400 applications from regional consortia that include industry, academia, state and local governments, economic development organizations, and labor and workforce partners. As part of the Tech Hubs competition, each consortium outlined plans for strengthening its region's capacity to manufacture, commercialize, and deploy critical technologies.
"These outstanding Tech Hubs Designees exemplify place-based economic development strategies at their best: combining federal resources with regional assets, expertise, and coalitions to implement transformational opportunities, said Assistant Secretary of Commerce for Economic Development Alejandra Y. Castillo. "As each region develops its own strategy to catalyze innovation and job creation, the entire nation grows more secure and more competitive."
Today, the Department of Commerce launched a second Tech Hubs Notice of Funding Opportunity, allowing these designated Tech Hubs to apply to receive between $40 million and $70 million each for implementation funding, totaling nearly $500 million.
The Tech Hubs designees are:
Safe and Effective Autonomous Systems
Maintaining Our Quantum Edge
Advancing Biotechnology: Drugs and Devices
Advancing Biotechnology: Precision and Prediction
Accelerating Our Energy Transition
Strengthening Our Critical Minerals Supply Chain
Regaining Leadership in Semiconductor Manufacturing
Growing the Future of Materials Manufacturing
The Strategy Development Grant (SDG) Recipients are:
Read more about the Tech Hubs program at TechHubs.gov
About the U.S. Economic Development Administration (www.eda.gov)
The mission of the U.S. Economic Development Administration (EDA) is to lead the federal economic development agenda by promoting competitiveness and preparing the nation's regions for growth and success in the worldwide economy. An agency within the U.S. Department of Commerce, EDA invests in communities and supports regional collaboration in order to create jobs for U.S. workers, promote American innovation, and accelerate long-term sustainable economic growth.
link