2023 Northwest Indiana Women's Leadership & Innovation Summit (Sold Out!)

Hosted by The Leadership Institute and Society of Innovators at Purdue Northwest, the Northwest Indiana Women's Leadership and Innovation Summit brings together 260 diverse leaders for inspiring presentations and panel-style conversations, with a focus on authentic leadership, innovation knowledge, the power of networking, and personal empowerment.
This Event Is Sold Out!
See Event Details
What to Expect
Featured Speakers

Emcee: Chelsea Whittington, Founder and CEO, C WHITT PR LLC
Mary Ann Ahern, Political Reporter, NBC 5
Carnessa Carnes, CarnessaThePoetess
Rachel Clapp-Smith. Ph.D., Teddy Jacobi Dean of the College of Business, Academic Director, The Leadership Institute at PNW, Professor of Leadership, Purdue Northwest
Amanda D. Zelechoski, J.D., Ph.D., ABPP, Professor of Psychology, Founding Director of Clinical Training, Purdue Northwest
---
Panel: SHE-Suite Leadership

In this post-pandemic era, more senior women are calling it quits. According to McKinsey and Lean In, for every woman stepping into a director-level leadership role, two are choosing to leave. We'll sit down with corporate leaders to discuss how we might reverse this trend and how rising women leaders can best navigate their own paths to a seat at the She-Suite table.
Moderator: Jane Thomas, Ph.D., Associate Professor, Human Resource Management and Organizational Behavior | Assistant Academic Director, the Leadership Institute
Jen Trowbridge, President and CEO, Northwest Indiana Community Action
Tiffani Davis, VP, Manager of Client Experience, Centier Bank
---
Panel: She Is an Agent of Change

Black women are one of the most valuable resources we have in this country. Yet, they are often underestimated, under celebrated, and face issues that are often not addressed or even acknowledged. Hear from a group of community change makers who are working to empower the next generation of Black women leaders to visualize their bright futures and potential through discovery, development, innovation, and social change in their communities.
Moderator: Mekisha Richardson, Assistant Director, Leadership Institute at Purdue Northwest
Charita Lucas, Executive Director and Founder, Future Cycle Breakers
Angie Nelson Deuitch, President and Owner, I&D Squared Consulting
Faith Spencer, President and CEO, IronWorkz
Chareice White, Regional Business Development Officer, Community Investment Fund of Indiana
---
Panel: She Changes the Narrative

Despite evidence of the benefits of gender-based representation, women remain heavily underrepresented in many sectors. We'll sit down with a panel of women writing their own stories of success in traditionally male-dominated industries to discuss how we can build better support systems and engage more women in the fields they represent.
Moderator: Sheila Matias, Executive Director, Leadership Institute at Purdue Northwest
Nassim Abdi, CEO and Co-Founder, StoryBolt
Alexandrea Horton, Ph.D., Logistics Account Manager, ArcBest
Danita Johnson, Ph.D., President and CEO, Edgewater Health
Leah Konrady, CEO, Konrady Plastics
---
Keynote Experience

Attendees will enjoy a fun and interactive session focused on bold choices, confidence, presence, pivoting, and authenticity. Enhance your core communication skills that inspire collaboration, active listening, and openness to new ideas, and leave equipped to even more effectively influence the way you lead your work and people.
---
Meet the Speakers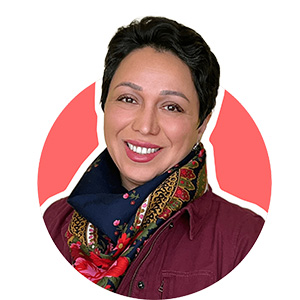 Nassim Abdi
CEO and Co-Founder, StoryBolt
Nassim Abdi, Ph.D. is the award-winning co-founder of StoryBolt, a corporate inclusion training company with a radically innovative and science-backed approach to inspiring empathy and building more inclusive workspaces. Her novel active learning Mpathi™ methodology is trusted by Google Cloud, Discover, General Mills, and many more.
She is a storyteller and evangelist on finding the intersection of entertainment and learning in the area of diversity, equity, and inclusion. She has 12 years of academic experience in the field of intersectionalities of gender, race, and other identities as they relate to systems of discrimination or disadvantage.
Nassim is also the leading actress in a Netflix-featured film, Secret Ballot, (by Sony Pictures). The film was on theatrical tours across the US and Europe and was the winner of many international film festivals and a Golden Lion Nominee at Venice Film Fest in 2001. Her vision for StoryBolt was shaped by the life-changing experience of the film as it engaged her in Q&A sessions and exposed her to the power of movies and how candid human connections could change perspectives and facilitate courageous conversations in the workplace.
---
Mary Ann Ahern
Political Reporter, NBC 5
Mary Ann Bergerson Ahern joined NBC5 News in March 1989 and was named Political Reporter in 2006.
On the political beat, Ahern has covered political campaigns from the White House to Springfield to Chicago. She witnessed the transitions from Mayor Richard Daley to Mayor Rahm Emanuel to Mayor Lori Lightfoot and traveled through the primary states for the 2008, 2012, 2016 presidential campaigns, just as she did in 1988 while a reporter in Atlanta.
She has covered presidential election nights from Texas, Boston, New York and Chicago and has covered presidential inaugurations from Washington, D.C.
Her reports on the NBC 5 News and on NBCChicago.com are closely followed locally and nationally. As well, Ahern follows the political goings on in Springfield and the Illinois delegation in the nation's capital.
She's gained recognition for covering the religion beat and has reported from Rome on the selection of Pope Francis, Pope Benedict's farewell and the 2014 canonization of pontiffs John XXIII and John Paul II. Over the years she covered Pope John Paul II's many trips including Cuba and several World Youth Day events. Ahern followed Cardinal Joseph Bernardin's final years, the selection of both Cardinal Blase Cupich and Cardinal Francis George, the beatification of Mother Teresa, and the Pope's emergency meeting with the American Cardinals on the priest sex abuse crisis.
Ahern is recognized for breaking many stories related to the Roman Catholic church. In 1991, she was the first reporter to disclose the priest sex abuse crisis that led to the Archdiocese eventually opening its files and creating a lay review board, a model that other cities followed.
In 1996 in Cuba, Ahern was one of the few American journalists allowed to report on Pope John Paul's trip to Havana over a 10-day period. She also traveled with Cardinal George to Mexico City to report on the feast day of Our Lady of Guadalupe.
Ahern not only reports for NBC Chicago, but is often selected to file stories for the NBC affiliates nationwide. Likewise, she is often called on as a panelist for political and religion media issues. During her reporting career in Chicago, Ahern conducted the last television interview with actor and disability activist Christopher Reeve in October 2004, just days before he died.
Ahern has also covered everyday events from elections to snowstorms, from City Hall to Wrigley Field, from Princess Diana's visit to Chicago to the White House. She's known for enterprising stories about everyday people placed in extraordinary circumstances, like the Marine who had his purple heart revoked.
Before coming to NBC 5, Ahern was the political reporter for WXIA-TV in Atlanta, Ga., from 1985-1989. She served as reporter/weekend anchor at WEEK-TV in Peoria, Ill. from 1982-1985.
A native of Michigan City, Ind., Ahern graduated with a B.A. degree from John Carroll University. While working as an English teacher at two Chicago-area high schools. She received her Master's degree in Education from Northeastern Illinois University, and another Master's degree in Journalism from Northwestern University.
She has several Emmy awards for news coverage and earned the Peter Lisagor Lifetime Achievement Award from the Chicago Headline Club in 2012.
---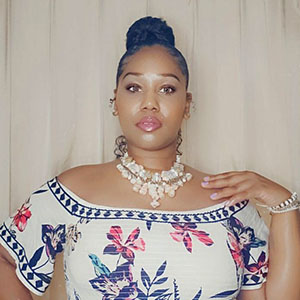 Carnessa Carnes
CarnessaThePoetess
CarnessaThePoetess has always gone against the grain of her traditional upbringing and developed a love for music in various genres, such as Hip-Hop, Pop, Rock, R&B. Although she wasn't confident in her talents & sometimes shied away, she found writing music to be liberating & therapeutic.
She uses her gift of Poetry as a platform to help those who are in need, inspire youth, and bring about change in her Community. BlessTheMic poetry & performance workshop is a poetry centered enrichment program that allows Youth to have a creative outlet and allow them to positively express themselves through the art of poetry & performance.
In 2016 she released her original Poetry Bookmarks and her first album "My Story, My Song" which is composed of poetry, rap & singing. In 2016 she also created Bless The Mic Open Mic show in Michigan City and South Bend to give Christians a platform to showcase their talents and enjoy clean, fun entertainment. Through her God-given talents, CarnessaThePoetess strives to empower people to reach their potential and destiny.
---
Rachel Clapp-Smith. Ph.D.
Teddy Jacobi Dean of the College of Business, Academic Director, The Leadership Institute at PNW, Professor of Leadership, Purdue Northwest
Rachel Clapp-Smith is the Teddy Jacobi Dean of Purdue University Northwest's College of Business and the academic director for the Leadership Institute.
Clapp-Smith explores how experiences in a variety of contexts impact the process and content of leadership development. She researches the development of the whole person as a leader, looking at multiple life domains and multi-cultural experiences. She studies leader identity, global mindset and cultural self-awareness.
Clapp-Smith teaches organizational behavior and leadership in undergraduate and graduate programs. Her primary objective is to help students understand the dynamics of leadership and how to develop their own leader capacity. She also facilitates leadership seminars for managers, staff and high school leaders.
Before entering academia in 2004, Clapp-Smith had a career managing multi-cultural teams in the software industry. She worked in sales, marketing and consulting in Germany and the Netherlands, with responsibility for the European market.
Personally, she has traveled to over 25 countries with her husband. Her favorite aspect of travel is what one can learn about themselves by learning about other cultures.
---
Tiffani Davis
VP, Manager of Client Experience, Centier Bank
Tiffani springs into every opportunity with a childlike passion while landing on target with a seasoned, pinpoint accuracy. She has a heart for people and is driven to motivate, inspire and propel individuals to be the best version of themselves. She holds a Bachelor of Arts Degree from the University of St. Francis, a Master's Degree in Business Administration from Indiana Wesleyan University and has an  Advanced Ministry Diploma from Christ for the Nations.
Beginning her banking career almost 25 years ago as a part-time teller, she worked her way up to manage various bank branches and served as regional manager for twelve offices. From there she shifted her focus to sales and the client experience. Now as Vice President, Manager of Client Experience at Centier Bank, she is responsible for creating and planning the client experience strategy, facilitating sales and experience training and managing several key programs. Through these areas, Tiffani collaborates with all lines of business to create remarkable client experiences and increase growth.
With an eye toward the community, she serves at her church and volunteers with the American Heart Association and the FoodBank of NWI. She also serves on the Board of the Boys and Girls Clubs of Greater NWI. She loves activating others and often persuades friends and family to volunteer as well.
---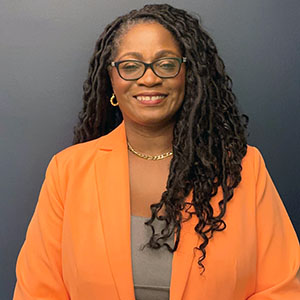 Angie Nelson Deuitch
President and Owner, I&D Squared Consulting
Angie is a Certified Diversity Professional. She is the President and owner of I &D Squared Consulting also known as Diversity Squared focused on improving diversity and inclusion in the region. Her goal is to work with local non-profits and businesses on improving relationships and services to diverse customers, attracting, and retaining top talent, and building an inclusive leadership culture.
She is a certified facilitator with the Cultural Intelligence Center. Angie has over 25 years of management experience in the telecommunications, energy, and nonprofit sectors.  Also, she is the Director of the nonprofit, The Inclusion, Diversity and Equity Academy (IDEA).
She is active in the community and with several non-for-profit organizations. She is on the board of directors of the Unity Foundation of LaPorte County, Save the Dunes, and United Way of LaPorte County. She also serves on the Board of Directors for the Indiana United Way. She is an At-Large member of the Michigan City Common Council where she has served as President and is the Democratic Mayoral Candidate in Michigan City.
Angie has a Bachelor of Science in Electrical Engineering from the FAMU / FSU College of Engineering. She also has a Master of Public Affairs (Public Administration) from Indiana University.
Angie is a member of several women's civic organizations that include:  The Drifters, Incorporated, The Links, Incorporated and Alpha Kappa Alpha Sorority Incorporated. All these organizations focus on scholarship and mentoring programs. Angie has received several accolades and awards over the years.
---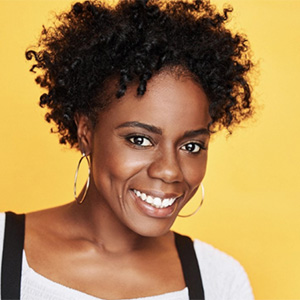 Arlieta Hall
Improvisational Teaching Artist
An actress, improviser, stand-up comedian, writer and a first-time filmmaker from Chicago. Arlieta Hall is a passionate Chicago native, Actress, Improviser, Stand-Up Comedian, Mixologist, Dancer, Cultural Producer, and a Certified Dementia Communication Specialist.
Arlieta is on a life journey to find her laughter by using vulnerable energy to create platforms to express herself. Arlieta stepped in the entertainment industry in 2017 chasing opportunities and guidance! Arlieta studied improvisation under Antoine Mckay (Mckay Arts) and Mike Abelsayed (The Comedy Clubhouse) she quickly found herself in a happy place and then stumbled upon stand up comedy! Arlieta studied stand up under Kelsie Huff and became a member of the all female stand up crew "The Kates." Arlieta now performs stand up comedy all around the city.
Arlieta uses stand up comedy as a therapeutic outlet to heal herself and to share her real life stories. Arlieta takes the power of yes and, and lives her life in the moment. Arlieta believes that through laughter and communication we can solve, guide, create, grow, and love one another!
---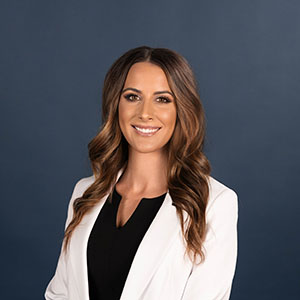 Alexandrea Horton, Ph.D.
Logistics Account Manager, ArcBest
Horton serves as a Logistics Account Manager and Educational Consultant. She is a wife, mother of four, and working professional with an established reputation as a highly motivated, client-focused, and inspirational leader driven to empower change within the global logistics industry. Her background consists of successful leadership experiences as a coach, teacher, administrator, board member, event director, and supply chain specialist.
In addition, she has successful academic experiences as a researcher producing several publications, presentations, and serving as a manuscript reviewer for international journals. Her multi- disciplinary background combines extensive knowledge in leadership, law, and policy studies.  Horton has presented her research at international, national, and local conferences.
---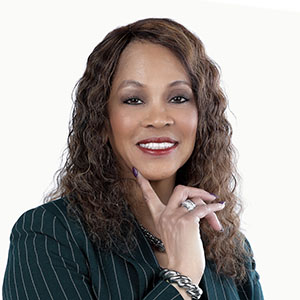 Danita Johnson, Ph.D.
President and CEO, Edgewater Health
Danita Johnson is President and CEO of Edgewater Health. As CEO, Dr. Johnson leads Edgewater Health in providing behavioral health care, primary care, and social health care services to residents of all ages residing in Gary and Northwest Indiana. Her goal is to help make a measurable difference in community health and well-being. Her personal mission is to serve as a leader who inspires and teaches as many people as possible for as long as possible to live their best lives. She specializes in organization turnaround and has had remarkable success in giving new life to troubled organizations.
Johnson is a professional speaker, trainer, and author. Two of her books The Unapologetic Woman and the Women's Little Purple Book of Leadership have reached best seller status in the United States and several other countries.
Throughout her career, Danita Johnson has been recognized for her many accomplishments including receiving the Sagamore of the Wabash Award, the state's highest civilian honor. She is also the recipient of the state of Indiana Governor's Distinguished Hoosier Award and an inductee into the Northwest Indiana Business & Industry Hall of Fame.
---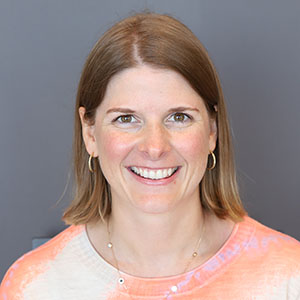 Leah Konrady
CEO, Konrady Plastics
I was born and raised in Michigan City, IN and returned to Northwest Indiana after living in California, Colorado, and Washington, D.C. I recently became the CEO of Konrady Plastics, Inc. based in Portage, IN. My parents started the business in 1981, and I run the day to day operations of the business.
Prior to Konrady Plastics, I served as the CEO of One Region, an economic development nonprofit in Northwest Indiana. At One Region, I launched a research initiative of learning from other places with a turn around story in attracting young professionals. I led delegation visits with over 40 leaders from Northwest Indiana to each of the identified places (New Jersey, Pittsburgh and Denver). The research and site visits also led One Region to creating a council of CEO's and executives in Northwest Indiana with priorities to invest in NWI.
Prior to One Region, I worked in public policy with a passion for water policy. I worked for CH2M, an engineering company, in Fresno, California, focusing on government affairs and community outreach for drinking water infrastructure. I assisted the City of Fresno in applying for over $400 million in State Revolving Fund loans.
In Washington, D.C. I served as a Legislative Assistant for Congressman Pete Visclosky and worked at the Northeast Midwest Institute as Director of the Great Lakes Washington Program. My role was to lead and build a bi-partisan, bi-cameral policy agenda for the Congressional Great Lakes Task Force.
In my spare time, I enjoy reading, hiking, skiing, swimming and yoga. I am fifth generation to the Northwest Indiana. I have a BA in Geography and a MBA from the University of Denver.
---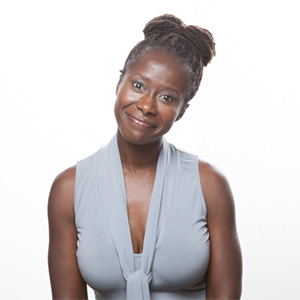 Charita Lucas
Executive Director and Founder, Future Cycle Breakers
Meet Charita Lucas, an inspiring entrepreneur and founder who is dedicated to changing the world. With a personal journey of breaking free from the cycle of poverty, Charita is on a mission to create and nurture the next generation of cycle-breaking entrepreneurs. After spending three decades in the corporate sector, climbing the ranks from technical positions to the esteemed role of Senior Partner and Technology Director in an international Global Ad Agency, she now serves as the Executive Director and Founder of Future Cycle Breakers.
Charita's non-profit organization is driven by a powerful mission: to transform at-risk youth into future leaders and entrepreneurs, effectively breaking the cycles of poverty and guiding them towards long-term wealth and success. Through her program, she has already launched three micro-businesses, collaborated with over 18 inner-city low-income schools, and made a positive impact on the lives of more than 300 disadvantaged youth. The program has also awarded over $5,000 in scholarships, creating opportunities for further growth and development. From entrepreneur clubs to academies and book clubs, Charita's initiatives have spread throughout Northwest Indiana and Chicago, empowering youth and opening doors to a brighter future.
With Charita's visionary leadership and unwavering dedication, Future Cycle Breakers is making a profound difference in the lives of young individuals, providing them with the tools, resources, and mentorship needed to break free from the constraints of poverty and chart their own path to success. Through her tireless efforts, Charita is creating a ripple effect that will have a lasting impact on communities, transforming them one cycle-breaker at a time.
In her free time, Charita enjoys dancing, hiking and spending time with family.
---
Rachael Mason
Improvisational Teaching Artist
A world-renowned director, writer, and teacher schooled in the famed Chicago improv scene While at The Second City, iO, and Annoyance she developed and now teaches her philosophy of not "yes and" but "Yes And Because" where scenes that are rich and sustainable are inevitable and infinite. She has toured and taught all over the globe, headlining festivals with her comedy partner Susan Messing as The Boys.
Rachael moved from NY (Bogart, Suzuki, Checkov, Becker) to Chicago to study improvisational acting with Del Close and became Training Center Director for 9 years at The iO Chicago. As head of Advanced Improvisation at The Second City she implemented The Satire Salon, Dramatic Improv, Scenic Improv, Private Lessons, and curriculum for The DePaul University, Skidmore College, Columbia College, U of C, and The Harold Ramis Film School… while also performing with the SC International Touring Company, SC Works, and The Improv All-Stars.
She has performed and taught musical improv with Baby Wants Candy, dabbled in some Donkey Improv at The Annoyance, and even played with The Hot Karl at ComedySportz. She's worked with theater novices, Masters Degree Candidates at universities, and working professionals both in and outside of the entertainment industry. Candor is her love language. She passionately believes that putting art where there was none before is an act of revolution.
---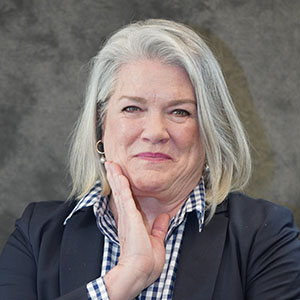 Sheila Matias
Executive Director, Leadership Institute at Purdue Northwest
Sheila Brillson Matias serves as Executive Director of the Leadership institute at Purdue Northwest and the Society of Innovators at Purdue Northwest. At the Leadership Institute at Purdue Northwest, she is focused on engaging and connecting university talent and resources with community need so that the Leadership Institute can become the hub of leadership development for our region. She is a leadership practitioner with deep experience in government operations, community development, project management and public policy.
As a former public-school teacher, non-profit manager, neighborhood activist, two term councilwoman and two-term mayor of Michigan City, Sheila has expertise in community-building, change management, and quality improvement. Matias has led successful ventures in community health initiatives, education and capital project planning/ implementation.  She has worked collaboratively at the regional, state and federal level on diverse matters including education, leadership, public safety, healthcare and the environment.
As mayor, Matias co-founded the award-winning Safe Harbor After School Enrichment program in the Michigan City Area Schools. She created and led the EDCMC, an economic development corporation, which encourages investment and job growth for northern Indiana. She fought for the final casino license for LaPorte County and negotiated the gaming development agreements which has resulted in well over 600 million dollars in community investment funds. In recent work as National Director of Programs for Summer Advantage USA, an education non-profit, Sheila led operations across 6 states, delivering learning programs to thousands of at-risk youth.
Prior work in Washington State focused on workforce development within diverse communities-including veterans, Native Americans, dislocated workers and migrant seasonal farmworkers. She also served as Operations Director for the Critical Junctures Institute at Western Washington University where she worked to create a bridge for applied academic research to address community health challenges.
Sheila served as a LaPorte County Commissioner from 2019 – 2022. She has a B.A. from John Carroll University and an M.A. from Valparaiso University.
---
Casey Navarro
Improvisational Teaching Artist
Atlanta Based Comedian + Writer Originally from Beavercreek Ohio, Casey is a seasoned stand-up, sketch, and improv comedy performer/writer. She spent the last 5 years touring with Second City Chicago, and was recently waitlisted for SNL writer. She has also worked for The Groundlings Theater in LA before moving to Atlanta and becoming a teaching artist at the Alliance Theater, Catapult Acting Studios, and Head of the Sketch Department at Dynamic El Dorado.
She is also a playwright, joining artists like Lily Tomlin and Sigourney Weaver as an Artist in Residency at Saint Mary's College where she wrote and directed her first full-length, multi-media play about violence against women called LUCKY LIAR LOSER. She has written for Chicago's Redeye, Harness Magazine, and is a freelance copywriter and commercial comedy Consultant with Brontosaurus LA.
Before God pressed the pause button, Casey had just completed a stand-up tour in Europe and spent four months at sea performing comedy on NCL's Breakaway. She has also created countless corporate workshops and facilitated them in cities like Toronto, Chicago, Los Angeles, and Atlanta for companies such as Institute of Food Technologists, NCR, and The Shriners.
---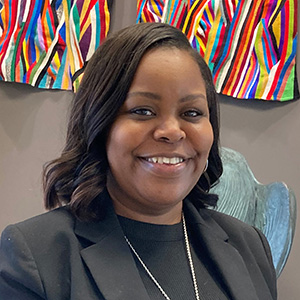 Mekisha Richardson
Assistant Director, Leadership Institute at Purdue Northwest
Mekisha Richardson serves as Assistant Director of the Leadership institute at Purdue Northwest. She is focused on the development and implementation of youth leadership programs as an opportunity for NWI's youngest residents.  Mrs. Richardson also works with the local business community as a resource for leadership development, one-on-one leadership coaching, and customized professional development workshops.
Prior to joining PNW, Mekisha served as the Regional Director of Programs for Summer Advantage, a national non-profit educational organization, with an emphasis on leading the Learn & Earn Summer Youth Program in partnership with the Chicago Housing Authority and City Colleges of Chicago. Mekisha takes pride in being an educator, leader, role model, and advocate for today's youth and looks forward to bringing her passion for education to all of her endeavors.
Richardson also has 10 years of public school teaching experience and has a wealth of hands-on knowledge in developing, administering and evaluating curriculum as well as in guiding instructional effectiveness. She served for 5 years on the Instructional Leadership Team at Scott Joplin Elementary School in Chicago, IL. Mekisha has worked diligently both inside and outside of the classroom aiming to provide high instruction and positive results. She has served as a teacher leader, supporting professional growth and development as well as coaching and modeling to improve instruction. Mekisha has served as a mentor in developing and training in classroom management protocol and has been a leader in developing summer program testing protocols.
Mekisha holds a M.A. in Education Administration, a M.A. in Elementary Reading and Literacy, a M.A. in Art of Teaching, and B.A in Journalism. She holds a Type 75 License and a Type 03 Teaching Certificate in Elementary Education.
---
Jane Thomas, Ph.D.
Associate Professor, Human Resource Management and Organizational Behavior | Assistant Academic Director, the Leadership Institute
Jane Thomas is an Associate Professor in the College of Business and the Assistant Academic Director of The Leadership Institute at Purdue University Northwest. She is also a researcher and consultant whose work is focused on workplace relationships, teams, and emotions in the workplace. Her research is published in premier academic journals and has been featured in the Wall Street Journal.
---
Jen Trowbridge
President and CEO, Northwest Indiana Community Action
Jennifer Trowbridge, is the CEO/President for Northwest Indiana Community Action. This agency is focused on mitigating poverty and the health-related social needs that arise from nutrition access, housing, and lack of resources.  Leading teams that impact 60,000 lives a year, Jennifer's background prepared her for this important role. She is a native of northwest Indiana and built her career around the underserved.
Jennifer's leadership tenure spans more than 15 years with experience in both for-profit and non-profit agencies. Her professional experience allowed her to live and travel in urban areas, rural cities, overseas, and southern and east coast states. She has served people with intellectual and developmental disabilities, veterans, infants and children, and family caregivers for older adults.
She earned her Bachelors in Psychology, Masters in Business Administration and a Doctoral Certificate in Strategic Leadership.
---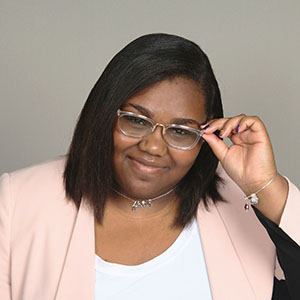 Faith Spencer
President and CEO, IronWorkz
Faith Spencer is a hardworking, self-motivated learner born and raised in Gary, Indiana. She is a graduating senior at Purdue University, double majoring in Cybersecurity and Network Engineering with a minor in Organizational Leadership and Certificate in Entrepreneurship and Innovation.
During her four years on campus, she has participated in many organizations. Including Polytechnic Ambassadors, Boiler Tracks, Horizons Students Support Services, Purdue IT Infrastructure Services, cyberTap, and Techie Reps, and served lunches/dinners at the Lafayette Transitional Housing Center (LTHC) in her spare time. She was also the president of the Minority Technology Association (MTA) and Student Coordinator for Haraka Writers, a performing arts ensemble in the Black Cultural Center.
She works to create change and pave the way for the people in her community, and bridge the gap on entrepreneurship-related equity issues. She is the past CEO of AFA Solutions LLC, in which she's won various entrepreneurial awards and raised over $10,000 in four months. She is the current President and CEO of IronWorkz Corporation, a nonprofit organization in Gary, Indiana, which will serve as a dynamic business incubator that focuses on minority students and small businesses regarding entrepreneurial development, financial literacy, black history, and so much more.
Through her work at IronWorkz, they hope to inspire young minds and small businesses and help with city revitalization and economic development through 3 core components: coworking, venue space, and a roller rink. Faith will also start her full-time role this fall as an Enterprise Technology Consultant with West Monroe Partners, headquartered in Chicago, Illinois.
---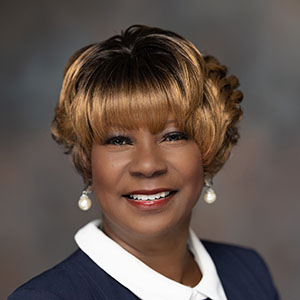 Chareice White
Regional Business Development Officer, Community Investment Fund of Indiana
Chareice White is the Regional Business Development Officer for Community Investment Fund of Indiana  (CIFI) located in Hammond Indiana. She promotes CIFI in the Northwest Region of Indiana, provides Business Development Services to clients and helps businesses prepare their request for financing.
White is the Founder and Chairman of the Board of ECIER Foundation which provides a structured educational program empowering youth to become innovative entrepreneurs. Under the direction of White, the foundation has provided scholarships to high school seniors and presently the foundation has college graduates.
She is very active in the community: an integral board member for the South Shore Convention and Visitors Authority (Secretary); Methodist Hospital Foundation, Northwest Indiana Reinvestment Alliance (NIWRA), Horizon Bank Advisory Committee, founding member of Diverse Women in Business Initiative (DWIBI), member of the Community Action Board for NBC Chicago and a member of NIPSCO's CAP program (Community Advisory Panel).
White is a photojournalist with the Times Media group, featuring a weekly celebrity and society column in Northwest Indiana. She is also the owner of Reice Communications, a full-service strategic partnership and community relations company.
---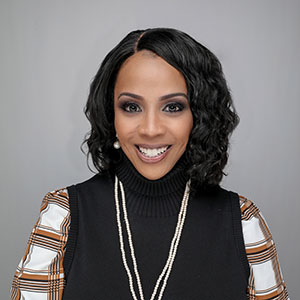 Chelsea Whittington
Founder and CEO, C WHITT PR LLC
Chelsea Whittington is a seasoned communications professional and CEO of C WHITT PR consulting firm. Her areas of expertise include public relations, social media strategy development, public speaking and Communications training/coaching.
Whittington is a native of Gary, IN and a proud graduate of Howard University (B.A. Broadcast Journalism. and Purdue University (M.A. Organizational Communications). Her career in Public Relations and Communications spans more than 30 years having worked in for profit, non-profit, educational and governmental environments.
Whittington has served as an adjunct professor at Indiana University Northwest for 22 years teaching a variety of communications-related courses. She resides in Gary with her husband Terrell of 14 years.
---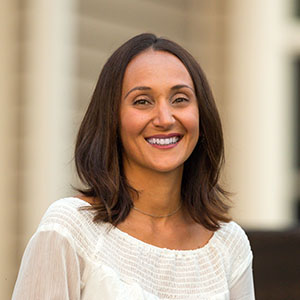 Amanda D. Zelechoski, J.D., Ph.D., ABPP
Professor of Psychology, Founding Director of Clinical Training, Purdue Northwest
Amanda Zelechoski is a licensed clinical and forensic psychologist and attorney, specializing in trauma. She is board certified in Clinical Child and Adolescent Psychology and has worked clinically with adults, children, and families. She is a Professor of Psychology and Director of Clinical Training at Purdue University Northwest.
Zelechoski's research examines the intersection between psychology, law, and trauma, particularly for underserved populations. Most recently, she conducted research on the impact of the COVID-19 pandemic on children and parents, which led to the creation of Pandemic Parenting, a free digital resource hub and non-profit organization.
To request a disability-related accommodation, please contact the Office of Equity, Diversity and Inclusion five days prior to the event at [email protected], 219-989-2163 (Hammond Campus) or 219-785-5545 (Westville Campus).
link